I looked it up once and discovered that my home state of Arkansas gets as humid as the Amazon jungle in the summer.
While I love the style and safety of full-face helmets, there are some summer days when I just have to break out my three-quarter helmet, also known as an "open-face" helmet, and feel the wind on my face.
Because I still want safety and comfort when doing so, I've looked at a lot of helmet options on the market and found five in particular that I like.
Best Overall
AGV X70 Helmet
Name Brand Safety at a Great Value
Lightweight but protective, this top-shelf AGV model has features that make your ride that much smoother.
Best for Extra Features
Shoei J-Cruise II Helmet
Top-of-the-line design in every aspect
Due to its many advanced features, this Shoei model is ideal for riders who want to use their three-quarter helmet every day.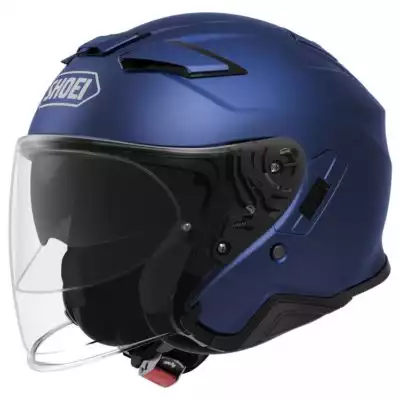 Reviews of the Best Three-Quarter Motorcycle Helmets
---
AGV X70
The AGV X70 is my top recommendation if you're looking for a three-quarter or open-face motorcycle helmet.
I would have never thought you could get a helmet, even an open-face one, from a top-shelf brand like AGV for such a low price.
To be sure, it has all the great features you'd expect from AGV. Most noticeably, it's super lightweight. After all, one of the main reasons to get an open-face helmet is comfort, so you can maximize that by getting this model that weighs in at just 2.25 pounds.
The low weight is thanks to the advanced composite fiberglass shell. That makes it super safe, giving you all-around protection.
In general, I like the three shell size options on this model, but the head shape is "round oval," which is the least common head shape.
In other words, if you have a particularly round head, you found your ideal helmet. (We also reviewed some helmets specifically for round heads here)
Otherwise, it's still a good option, but you may have to play with the sizing a little more. It is easy to break the helmet in, though, and get it comfortable inside due to the removable and washable interior.
Finally, it is important to point out that the X70 doesn't come with a face shield. I like the goggles style, which is one of the reasons I'm so fond of this helmet, but it is something to keep in mind.
Pros:
Amazing value
Lightweight
Protective ACF shell
Removable/washable interior
Cons:
Uncommon shell shape
No face shield
---
Shoei J-Cruise II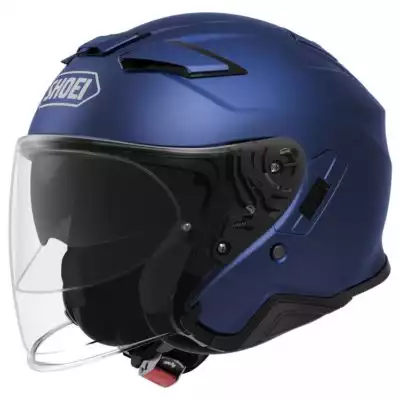 Look no further if you're looking for protection, comfort, and high-end features. The J-Cruise II is undoubtedly one of the highest-quality open-face helmets out there… you just have to pay for that quality.
Safety is provided by the Advanced Integrated Matrix shell that includes five layers of protection. This allows it to be elastic but firm at the same time, absorbing impacts from any angle and dispersing the energy through the shell.
Shoei offers four different sizing options, so you can get a helmet that perfectly fits your noggin.
They have also incorporated advanced ventilation and a 3D max-dry interior that wicks away moisture and can be removed and washed. If you live in a hot place, you should consider this model.
Lastly, the extra features. My favorites are the built-in sunshield (again, this makes it great for hot, sunny places like Florida or Texas), the scratch-resistant coating, and the extra-wide field of vision.
Pros:
AIM shell design
4 sizing options
Advanced ventilation
Removable/washable moisture-wicking interior
Built-in sunshield
Scratch resistant coating
Wide field of vision
Cons:
---
HJC IS-5 Equinox
I love the HJC helmet brand. They make quality helmets that aren't overpriced, and the IS-5 Equinox is no exception.
If you're looking for an open-face helmet, there's a good chance you don't want a lot of bells and whistles. Instead, you just want a basic model that's comfortable and will come between your skull and the pavement in case of an accident. In that case, this is the helmet for you.
For a low price, you get a lightweight polycarbonate shell that's DOT certified and safe.
The interior is removable and both moisture-wicking and anti-bacterial. Although it uses a snap setup versus a drop-down design, it does come with a face shield and integrated sunshield.
Pros:
Low price
Removable moisture-wicking anti-bacterial interior
Included face shield and sun shield
Cons:
Snap-on face shield setup
---
Bell Mag 9 Sena
Bell likes to advertise the Mag 9 Sena as one of the most full-featured open-face helmets on the market, and I would have to agree. It's impressive how many things they could add at such a low price.
The feature I probably like the most is the drop-down sunshield. This way, you don't have to worry about changing out the face shield, and you can even adapt mid-ride if the weather changes.
It also gives you versatility with your setup. You can use both the face shield and sunshield or one or the other.
I'm a big fan of the ventilation system, which increases the comfort already provided by the open-face design. Similarly, the contoured cheek pads let you break in the helmet quickly as it adapts to the shape of your head.
What I don't like about this model is the lack of sizing. There are only two shell sizes: MD and LG.
MD is supposed to cover sizes extra-small through large, so you can imagine how much potential difference there can be.
I would primarily suggest this helmet if you have a reasonably average-sized head and usually wear a medium or large helmet.
Pros:
Good price
Drop-down sunshield
Comfortable ventilation
Contoured cheek pads
Cons:
Non-specific sizing
Heavy
---
Shark Street Drak
The Street Drak is arguably the most unique helmet I've ever come across, which in and of itself is a big plus, especially if you care about style.
It's a great way to get the sleek look of a full-face helmet with the comfort of an open-face helmet.
I was intrigued by the Quick Release Goggle System that utilizes an adjustable goggle setup instead of a face shield. It won me over immediately because it feels more secure and comfortable while still giving you a more natural field of vision. Plus, it easily fits glasses underneath.
Read: Best motorcycle helmet for glasses.
The aviator style is actually practical on top of looking cool.
Made of thermoplastic resin, the shell is lightweight at 2.6 pounds and especially aerodynamic.
This is nice if you go to the track, but it's also just good for riding around town. With less wind pressure on your face, you don't wind up with the same sore neck and shoulders you would otherwise.
Now, be aware that this model does not have chin protection despite the appearance of a chin guard. It's just a facemask. Moreover, sizing is very limited with just two different options.
Pros:
Stylish aviator design
Quick Release Goggle System
Aerodynamic shape
Cons:
Limited sizing
Straps can fray
---
Buyer's Guide
Considerations and cost
---
Three-Quarter Helmets vs Full-Face Helmets
When looking for a three-quarter or open-face helmet, the first thing to consider is how it will differ from a full-face helmet and how this affects the buying process.
No Chin Guard
Just by looking at the two types of helmets, you can tell the primary difference: three-quarter helmets don't have chin guards and don't provide any protection for the bottom of your face.
Read our guide to the safest helmets.
The trade-off is that you get air entering through the bottom of the helmet, which creates a lot more ventilation and is overall a lot cooler.
Simple and Timeless Design
What you may not notice at first, though, is that three-quarter helmets tend to just be a lot simpler in general than full-face helmets.
Most people looking for an open-face helmet are doing so because they prefer simplicity anyway, so manufacturers often don't put a lot of detail into their open-face models.
Generally Cheaper
One important consequence of this is that open-face helmets have—usually—a lower price range than full-face helmets.
Just keep that in mind when shopping around because a helmet with a low price at first glance may be a mid-range or even top-shelf helmet but costs less because it's an open-face model.
What Makes a Three-Quarter Helmet Comfortable?
If you want a three-quarter helmet, one of the primary reasons is probably comfort. Therefore, you should make sure it's comfortable all-around, or it will defeat the purpose. That means paying attention to a few features specifically.
Sizing
First, check the sizing. Some manufacturers offer a wide range of sizing options. This lets you get a helmet that more accurately fits your unique head.
On the other hand, some helmets only come in one or two sizes, and these are a lot harder to get comfortable unless you happen to have the exact size head they're made for.
Interior Lining
Additionally, you want to pay attention to the interior lining. Not only should it be soft and quickly adapt to the shape of your head, but it should be good at wicking away sweat. This will complement the breeze coming in the bottom of the helmet and keep you nice and cool.
Weight
Finally, look at the weight. The heavier the helmet, the more effort your neck and shoulders have to make to keep your head upright and positioned correctly.
Plus, it will press harder against the top of your head and make you hotter. Lightweight is generally better.
Face Shields vs Goggles
When it comes to full-face helmets, face shields are pretty much all the same. However, with three-quarter helmets, you have many different options, so you need to keep a given helmet's specific design in mind when you're considering buying it.
Some three-quarter helmets have drop-down face shields and sun shields, just like full-face helmets. This is arguably the most convenient design, but it can also drive up the price.
Another typical setup is the snap-on face shield, where you attach a fixed face or sun shield via button snaps on the side of the helmet. This is a good setup, but you need to check and see if the helmet comes with the face shield or if you have to get it separately.
Alternatively, you could just not get a face shield at all. A few open-face helmets forgo the face-shield design altogether, opting instead to leave eye protection up to the rider.
This usually means goggles, which is one of my favorite ways to ride. It feels more natural and provides a great field of vision.
Other Features to Look For
While many three-quarter helmet models are pretty basic, some have advanced features. The most notable in this regard is probably ventilation.
Ventilation
Since open-face helmets allow wind to enter the bottom, most manufacturers don't bother with ventilation. But the top of your head still gets hot in an open-face helmet, so a model with ventilation on top is extra comfortable.
Read more about our favorite ventilated helmets.
Lining
Another extra feature is the removable inner lining. This lets you take out the interior lining and wash it, which is vital because it will get sweaty and smell terrible, I promise.
Many people don't realize that it also makes the helmet more comfortable because you can more easily adjust the position of the lining, cheek pads, etc.
Final Thoughts
Three-quarter or open-face helmets make comfortable alternatives to full-face helmets that are still safe and keep you cooler during those hot summer rides.
My personal favorite is the AGV X70, but I would also recommend the Shoei J-Cruise II for anyone who will use an open-face helmet as their primary helmet and therefore wants extensive features.