Alpinestars and Dainese are two Italian motorcycle clothing and accessory manufacturers, both giants in the motorcycle industry.
Today we are comparing these brands side by side for the ultimate showdown. We will discuss their history, safety principles, and quality.
To be clear, this piece won't tell you which brand is better. That simply isn't something we (or anyone) could possibly do. But it will help you decide which one is better for you!
Background
---
Alpinestars
Back in 1963, a leather craftsman named Mr. Mazzarolo began a new venture after seeing the rise of the sport of motocross take the world by storm.
Naming the new company after the Alpine star flower, Mazzarolo began producing protective boots made specifically to protect riders involved in motocross. These early boots laid the foundation for all protective motocross boots to follow.
Up until the mid-1990s, Alpinestars remained focused solely on boot production for both on- and off-road motorcyclists. It had lots of success, with World Championship racers wearing its boots and swearing by their protective properties and performance.
But after opening up an American branch, its technical-apparel line entered the market, and in 1999 work got started on the first line of high-performance leather race suits.
Today, Alpinestars is at the forefront of protective apparel for motorcyclists and racing drivers the world over, supplying MotoGP, Formula 1, AMA Supercross, Motocross and NASCAR.
Through its work in the leading race organizations, Alpinestars has filtered down its racing development and tech down to its gear for everyday road riders.
Dainese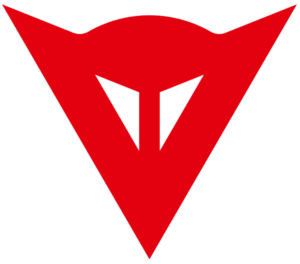 In 1968, Lino Dainese rode his Vespa to London with some friends. During this trip, he met bikers riding 1000 cc machines and wearing the very first leather suits, jackets, and pants. Inspired, he returned to Italy and got to work designing his own range of protective clothing for riders.
Where Alpinestars got its start in boots, Dainese's first product was a pair of trousers. But the commonality here was that both companies started their work in the world of motocross.
Just like Alpinestars, Dainese started sponsoring racers, and in 1974 Dieter Braun was the first Dainese rider to make it to the World Championship Series.
Dainese began collaborating with Barry Sheene in 1979, releasing the very first back protector. Today, back protectors are pretty standard across the industry. It turns out your spine is quite important!
Also the first company to release knee sliders and metal sliders for boots, Dainese continues to be a true innovator in the industry, producing high-end technical performance wear for all motorcyclists, from new riders to professional racers.
Safety
---
Both Alpinestars and Dainese prioritize protection for motorcyclists. Both companies were formed by motorcyclists, and both went on to work closely with motorcycle racers to ensure their products are fit for the most extreme circumstances.
While the companies started off focusing on different products, today their product ranges are very similar, and safety is paramount across the board.
Different countries have different legislation when it comes to motorcycle clothing as protective equipment. Both companies meet these standards around the world with their gear.
Alpinestars
"One Goal. One Vision." Those words summarize Alpinestars' mission, and they share the same goal and vision as the champion athletes they work with. Only, instead of competing in a race, Alpinestars uses the same champion mentality to develop the safest products for riders of all skill levels.
Innovation is key to the brand's success, along with a close partnership with its racers. As such, much of the research and development time is spent testing products on racetracks:
Each riding or driving discipline has its own specific protection capability and need. We want to make riding a motorcycle as safe and as comfortable as driving a car. We want to mitigate injury to riders and drivers by constantly pushing the level of protection that can be achieved.
Safety is, without a doubt, a priority in every Alpinestars product.
Back in 2001, Alpinestars released the Tech Air program, the development of an airbag that could be fitted into leather suits and jackets that would deploy in the event of an accident.
The first Tech Air system was released in 2009 and was welcomed by racers around the world, from those in MotoGP to those taking part in the Dakar rally.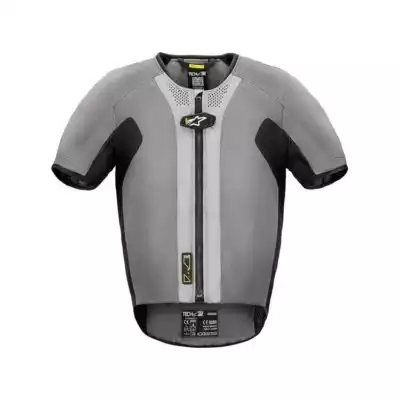 Read our guide to the best airbag motorcycle jacket.
When it comes to the protective pads used in their clothing, Alpinestars has developed its own branded pads and offers them in several different levels of protection that meet different countries' safety standards.
Dainese
Dainese is not dissimilar to Alpinestars when it comes to safety—it is part of its DNA.
Dainese is dedicated to producing the most effective safety solutions in every arena where athletes continually push the human body and mind to surpass their prior achievements.

Dainese
Dainese also uses its involvement in the racing world to develop its products. In fact, much of its research is conducted by the very best performance racers in the motorcycle world. The company says the racers' input is essential for Dainese to produce the most high-quality safety products.
One of Dainese's most recent technological achievements was producing the world's first ultra-rapid-deployment airbag, which is used in all of Dainese's suits and jackets. It is designed for motorcycle racing and road use and is the first system to not require any vehicle-mounted sensors.
Just like Alpinestars, Dainese has developed its own protective pads and offers different pads with different levels of protection.
Dainese is also involved in producing a performance suit for yachting that involves floating, communication, and protection properties all in one functioning outfit. We haven't even mentioned the work it's doing on space suits!
It's safe to say that both companies put their money where their mouths are when it comes to advancing the technology of safety features.
Quality, Fit, and Style
---
One thing the brands have in common is that they are both Italian. Likewise, both seem to forget that not everyone is shaped the way a typical Italian rider is.
Generally, both companies' clothing comes up slightly smaller than other brands and tends to be shorter in the leg and sleeve than other companies. However, the problem is easily solved by ordering a size bigger or opting for longer leg lengths where offered.
In terms of quality, it completely comes down to personal preference.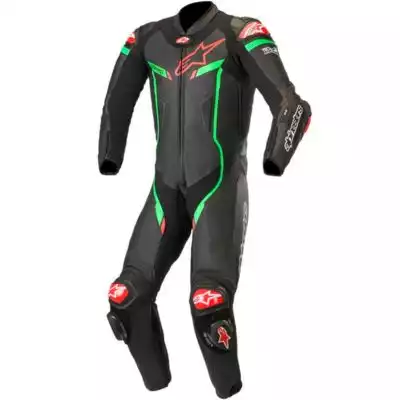 Alpinestars make fantastic race suits and everything about them feels premium. I think you would struggle to be disappointed by an Alpinestars racing suit like the GP Pro V2, which you can fit the Tech Air into.
Equally, Dainese leather jackets are awesome. The leather Dainese uses is superior to nearly any other leather jackets on the market, and the premium feel is well worth the price point.
If it's style you're interested in, Dainese seems to make slightly more casual-looking gear alongside its racing lines. So if you want a simple, understated jacket to wear on your cruiser but love the premium feel of a Dainese jacket, something like the San Diego Perforated Jacket might be for you.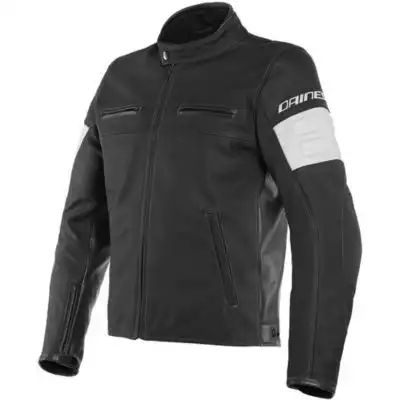 Alpinestars tends to have a racing edge to all of its products, even its textile touring suits. They are easily identifiable as Alpinestars, which is great for some people, but others prefer to fly under the radar. That's where Dainese steps in.
Both companies have product lines that cover race suits, leathers, textile jackets and pants, boots, gloves, protective pads, and loads of other gear, but there are some things where one brand excels over the other and vice versa.
I would suggest Alpinestars' racing boots are superior, but Dainese's Gore-Tex touring boots are brilliant.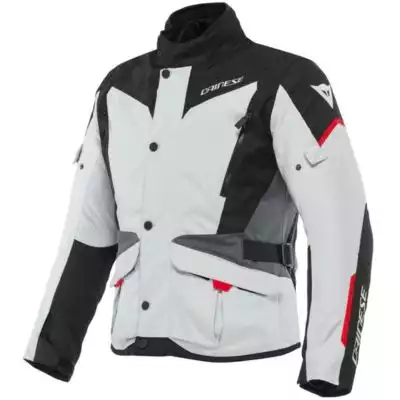 Dainese's textile touring clothing, like the Tempest 3 D-Dry, is fantastic, and while the Alpinestars equivalent Andes V3 is a great jacket, the materials used in the Dainese Tempest makes it my winner.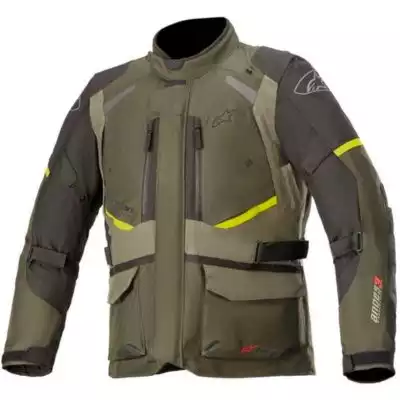 Price
---
Generally speaking, Dainese products are priced higher than Alpinestars.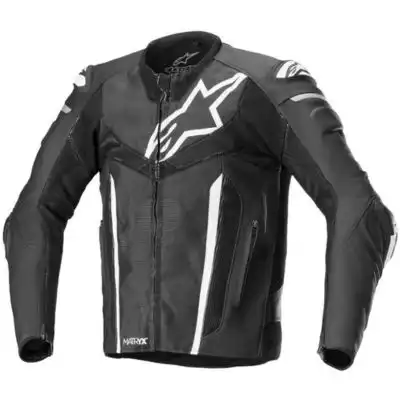 There are some very high-end Alpinestars products with hefty price tags, such as the Fusion Leather Jacket, priced at $799.95 on Revzilla. However, comparatively, Dainese's most expensive leather jacket is the Super Speed 4 at $899.95.
Quality leather jackets are just something you should expect to pay a lot for. Both of these jackets are ready for air-bag technology, and both are more than ready for a track day.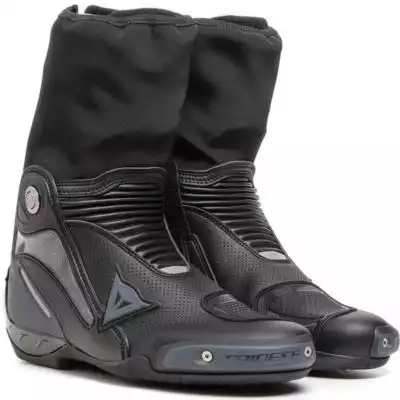 The same price trend applies to footwear as well. For example, Dainese Axial Boots start from $659.95 and Alpinestars Supertech R Boots start from $549.95. Of course, there are some exceptions to this rule. Take, for instance, Alpinestars motocross boots range, which is priced higher than similar products from Dainese.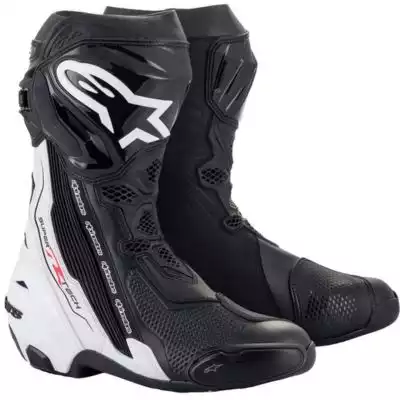 So Dainese is usually more expensive, but it will ultimately come down to each individual product and its design, materials, and performance. Whether the Dainese brand is worth the higher price tag is completely subjective to the buyer. Personally, depending on the specific item, the extra money is worth it.
Conclusion
There you have it, a complete showdown of the two Italian legends of motorcycle clothing and accessories.
I don't have a favorite— product lines are so broad that it is an impossible task to pick between them. Both Alpinestars and Dainese produce excellent quality protective gear with the needs of riders in mind. I don't think you can ask for much more than that.
Just like I can't choose between Shoei vs Arai or Harley vs Indian, I will take them all and enjoy everything they each bring to the table.
Without healthy competition, there is nothing pushing creators and innovators to evolve, and when it comes to motorcycle safety equipment, evolution is the key to keeping us all as safe as possible.