Today there are loads of motorcycle brands around, with new small companies starting up all the time.
However, some leading manufacturers have made their name in the business and come out on top.
We have gathered 12 of the best brands together in one place, including some of our own favorites for you to take a look at.
Let's get straight to it.
Ducati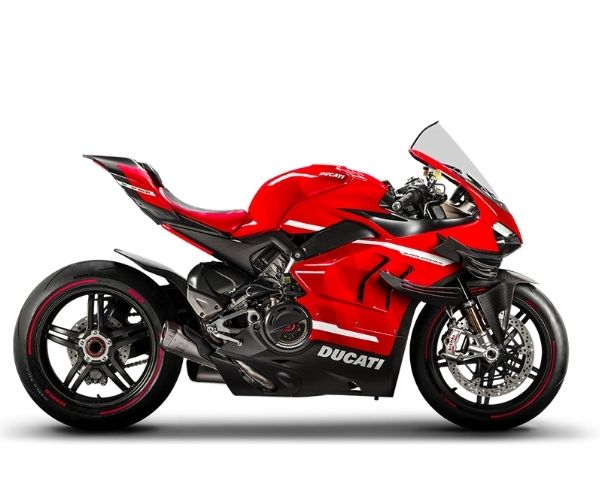 What is the argument for Ducati taking the number one spot?
Well, no other brand out there can compete with the visually stunning performance motorcycles Ducati is famous for.
For the most part, Ducati motorcycles are expensive, luxurious, excessive, and, on occasion, ultra-limited.
They epitomize motorcycling as a luxury that we get to indulge in. A typical Ducati rider isn't using the bike to commute or as a means of transport.
The bike is a statement, a work of art, an indulgence, the Ferrari of motorcycles.
The best bit these days is that if you do want to commute on your Italian motorcycle, you have options in the line-up, like the Scrambler line.
Here are some of the more notable facts about Ducati motorcycles that, in my opinion, make them the best motorcycle manufacturer to date:
In 1994 Ducati released the 916 – a bike that to this day retains the title as being 'The World's Most Beautiful Motorcycle'; the 996 and 998 models are also sought-after bikes following the 916's blueprint for performance and style
Exclusivity is part of Ducati's DNA with collaborations such as the latest with Lamborghini for a limited run of the Streetfighter V4 (630 units)
For the last few generations of their flagship sportsbikes, they have made an even more exclusive limited version, such as the Superleggera V4, that has been limited to just 500 units worldwide
Even back in the '60s, Ducati was setting records. The Mach 1 broke the rule book for 250cc bikes with a top speed of just over 100mph
In 2022 the Panigale V4R won Ducati their 1000th podium result, more than any other manufacturer
In 28 years, Ducati has won 40 trophies across all disciplines
---
Harley-Davidson
Next up, we have Harley-Davidson, the institution, the brand that has infiltrated circles that nobody else has managed to do.
Even those who know nothing about motorcycles will have heard the name, Harley-Davidson.
Since 1903 Harley has been producing glorious V-twin motorcycles that cause the ground to shake, thunder to rumble, and everything else on the road to move out of their way.
While HD's bread and butter are, without a doubt, big V-twin cruisers, they haven't been afraid to spread their wings and enter different areas.
Lately, we have seen the Pan-America, an adventure bike that rivals the BMW GS and Triumph Tiger lines.
We also saw the Harley Livewire, their first electric motorcycle. Most recently, Harley released the Revolution liquid-cooled engine in the Sportster S, signaling the end of the iconic Evolution-based Sportster.
Here are some other facts that make Harley-Davidson motorcycles pretty awesome:
In less than 20 years HD became the world's bigger producer of motorcycles, by 1920 they had 2000 dealers in 67 countries
Their very first V-twin was produced in 1909
Harley's have been featured in some of the most classic movies, music videos, and other pop culture art throughout the years, including The Wild Ones, Easy Rider, Wild Hogs, Prince's Purple Rain album cover
Harley's are one of the most customized motorcycle brands and are often thought of as having led the trends of the Chopper and Bobber scenes that continue today
In 1957 Harley-Davidson released the very first Sportster and now 64 years later the air-cooled Sportster is rumored to be coming to its end
It is still 100% an American-owned brand despite the company having factories overseas. Bikes for the American market are still produced Stateside.
---
Indian Motorcycle
You simply can't mention Harley Davidson without then talking about Indian Motorcycles.
There is a raging war between these two brands; Indian got its start in 1901, and it was 2 years later that Harley started building bikes.
Admittedly Indian's history isn't quite as straightforward as Harley's as the brand has been taken over by larger companies over the years, and has even completely disappeared from the market for a while.
However, today Indian is back and bigger than ever before, this was a result of Polaris Industries buying the brand in 2011 and by 2014 the Indian Scout was released.
Polaris was the same company that oversaw Victory Motorcycles, but they soon decided to ditch Victory to focus on the Indian brand as it had a more significant legacy that riders could tap into.
Since 2014, Indian has released bikes like the Chief, Chieftain, Dark Horse, etc. The one thing tying the brand together is a continuous respect for the iconic silhouettes from Indian history, focusing on modern, practical performance-based motorcycles.
I have to admit, if you put the Indian Motorcycles lineup directly next to the closest Harley counterpart, then style-wise, Indian for sure gets my vote. However, in terms of performance, reliability, and anything else practical, there is very little to pick between the two brands.
Here are some reasons why Indian Motorcycles are so great:
In 1901 Indian produced their very first motor bicycle, which makes them the oldest American motorcycle manufacturer
During the 1920s and 1950s, Indian and Harley fought it out in flat track racing, each having their own "Wrecking Crew." Today Indian has put together a new Wrecking Crew for flat track racing and has released the FTR1200 which puts flat track style into a road-going package
Indian Motorcycle and the Jack Daniels brand have worked together to create two limited edition motorcycles which are well worth looking up
By mid-1950, Indian went bankrupt and disappeared into obscurity, there were a few attempts to revive the name, but it was only when Polaris took over that Indian made a serious comeback, rising from the ashes with a bang
If traditionally styled, heritage-based namesakes and quality are what you are looking for, you shouldn't be afraid to look at an Indian Motorcycle
---
Kawasaki, Honda, Suzuki, and Yamaha
Next up, we have the Big Four Japanese brands. It seems impossible to split hairs between these four as each has impacted motorcycling in such a massive way.
Honda, Suzuki, and Yamaha all started producing motorcycles at a similar time whereas Kawasaki is the youngest of the brands in motorcycles.
Each of the four companies had their start many years before they got into motorcycles, with involvement in various other industries such as boats, airplanes, technology, engines, etc.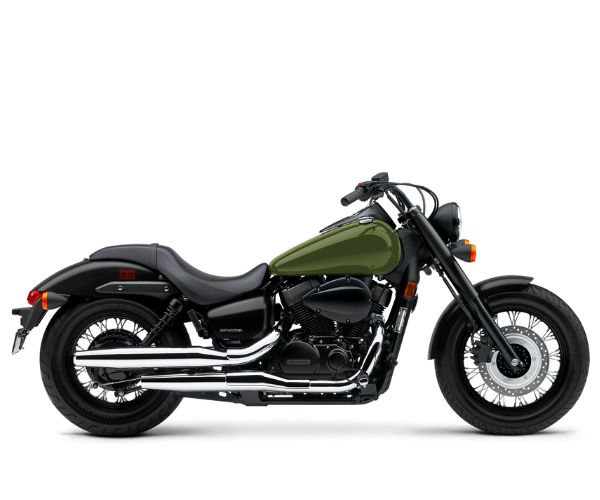 Since the 1950s (1962 for Kawasaki), the brands have competed ferociously, with each one carving a name for themselves in motorcycle history.
Aside from the internal competition, each brand has fought diligently with worldwide brands to become the top dog, and at different stages in time, each brand has likely earnt the number one title worldwide.
It is impossible to decide which brand comes out on top between these four simply because each has done so much for the motorcycle industry, and each has a following dictated by individual brand loyalty.
Each of the four brands was quick to set up a base in the US, and the US market is the one that has impacted the racing development for each brand the most.
The need to be lighter, faster, and more precise forced each company to constantly push the limits of what is possible on two wheels.
The competition between these four has brought motorcycle enthusiasts some of the greatest motorcycles of all time, such as the Honda CB750, the Yamaha RD250, Suzuki Hayabusa, Kawasaki Ninja, the Blackbird, GSX-R, R, the list goes on and on.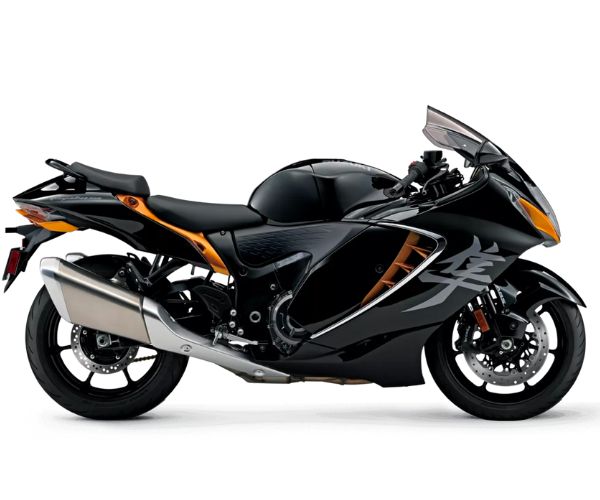 Here are some amazing reasons why each of the Big Four should be considered one of the best motorcycle brands of all time:
Post-war, Soichiro Honda and his team started producing motorcycles, and by 1964 they were the world's biggest motorcycle manufacturer. He got his start by going to mechanics and garages in Japan and making a network specifically for Honda motorcycles
The Honda Goldwing has been in production for 40 years, and Honda opened up a factory in the US to directly serve the US customer base
The Kawasaki Ninja H2R is the 'World's Fastest Production Motorcycle.' The 998cc supercharged engine has up to 326 horsepower
Kawasaki was the first international motorcycle brand to open up a factory in the US, and the Ninja got its start from its namesake and design in the US
Suzuki is one of the leading manufacturers to win the most Isle of Man TT trophies with 93 victories
Suzuki's GSX-R is one of the most popular sportsbikes of all time, and by 2012, they had sold 1 million units
The Yamaha R7 of the '90s was easily one of the most influential sportsbikes of the modern era, the Race Edition had 18hp more than a 2021 R6, and only 500 were ever made. Yamaha revived the R7 this year
Yamaha won their first Daytona 200 race in 1972, dominating the competition for the next 10 years.
---
Bimota
A more unique and exclusive brand is Bimota, a company founded by three men from Bimini, Italy in 1966.
Bianchi, Morri, and Tamburini were three men in the air conditioning business who shared a common interest in motorcycles.
Initially, Bimota started by developing frames for motorcycles already in production. These frames were to be better and overall higher-performing than the originals. The HB1, for example, took Honda's CB750 engine and encased it in a new Bimota chassis.
The following years were tumultuous, and the original team split with Massimo Tamburini making a name for himself at the Cagiva group and going on to produce motorcycles like the Ducati 916 and the MV Agusta F4.
Since then, Bimota has changed hands and has gone on to produce motorcycles such as the DB7 and Tesi 3. Bimota has used engines from partnered brands such as Ducati and BMW.
Today the company is in partnership with Kawasaki, and the stipulation is that they can only use Kawasaki engines.
Not that anyone is complaining because the Bimota Tesi H2 uses the supercharged Kawasaki H2 engine and houses it in a stunning Italian premium body that will have you drooling.
Some other cool Bimota facts:
The BB3 was the fastest Bimota ever produced, which used the BMW S1000RR engine and made 193 horsepower
The DB6 was Bimota's first naked motorcycle, taking the DB5 sportsbike and stripping it back for a completely new look and style
It is the DB1 that is the most coveted Bimota as it was made in such small numbers and is known as the only all-Italian Bimota
In 2001 Bimota declared bankruptcy; this was primarily due to production costs of the Tesi and V Due being too high and profits too low
The Kawasaki x Bimota partnership promises some fascinating things to come
---
BMW
It is impossible to list the best motorcycle brands without mentioning the German company BMW.
BMW has been at the top of its game since it started in 1923 with the R32, a simple, single-cylinder machine.
Today, when you mention BMW motorcycles, the first thing that pops into most people's heads will be the big tech-loaded GS adventure bikes.
Everywhere you go, you are hard-pressed to avoid seeing a GS on the street. Some riders really do take these touring monsters around the world through all the terrain possible.
You will often find GS riders using the bike for a Sunday ride for a coffee or to the shops, but who are we to judge? Every ride is an adventure, right?
BMW makes premium, well-engineered motorcycles that ooze luxury and class. From the baby of the bunch, the G310R, to the latest M 1000RR.
They also seem to lead the charge with technology, fitting their bikes with as many gadgets and rider aids as possible (at an extra cost).
From built-in GPS that can show you the weather at your destination to rider aids that straighten your bike back up automatically if you lean too far over, BMW doesn't mess around when it comes to tech.
Fun facts about BMW motorcycles:
The M1000RR is a superbike homologated for racing; it is the first BMW motorcycle to receive the M Sport branding typically reserved for their cars
As famous as Harley is for the V-twin, the BMW brand is synonymous with the Boxer engine first seen in the R32
The R18 cruiser made a splash when it went from a concept bike to reality recently, nobody saw a cruiser from BMW coming, and it looks here to stay
BMW invented the hydraulic front fork
Despite being priced relatively high among the competition, and being made with premium components, a reputation for being a little unreliable has plagued BMW in the last decade or so
---
Triumph
Now we come to a British icon. The brand that Bud Ekins and Steve McQueen catapulted to fame both at the Bonneville salt flats, on the streets of Los Angeles, and in the movie 'The Great Escape.'
Triumph is another brand that even non-bikers will be familiar with. It has worked its way into society across fashion brands like Ralph Lauren, Barbour, and Belstaff and has always been a popular choice of celebrities like David Beckham.
Let's not forget Marlon Brando rode a Triumph in 'The Wild Ones.'
On both sides of the pond, Triumph motorcycles evoke a sense of nostalgia, an appreciation of classic style, and the simple freedom that motorcycling gives people.
Classic Triumph motorcycle fans will look to the glory of the original '59 Bonneville or the unique 3-cylinder Trident.
Whereas modern fans of the John Bloor takeover in the 90s will look at the Tigers, Rocket 3's, Street Twins, and Speed Triples to insist that these motorcycles are the best thing since sliced bread.
From retro-inspired modern-classics to adventure bikes and winter off-roaders, Triumph offers a bike for everyone from any age group and background, which is why they still dominate the market today.
If you need more reasons why Triumph motorcycles are so special, here you go:
Triumph has a legacy reaching back over 120 years
The Triumph Rocket III has the biggest motorcycle of any production motorcycle
Triumph's first motorcycle was produced in 1902, and during WW1 and WW2, Triumph actively produced military motorcycles
Known for the Bonneville above anything else, Triumph has been known to dominate the cruiser market with bikes like the America, Speedmaster, Thunderbird, and, more recently, Bobber
There are generally two generations people think of when it comes to Triumph, the era before the John Bloor takeover in 1983 when the bikes were made in a plant in Meriden and after when a new factory in Hinckley was built
---
KTM
Shifting our focus from brands with a legacy and heritage, we move on to KTM.
A brand known for its off-road dirt bikes and racing success in that area more than anything else.
While KTM got their start in the dirt, motorcycles like the 1290 Duke R Evo, RC 390, and the 1290 Super Adventure R have captivated riders' minds today.
Whether you are still following KTM for their off-road bikes, or you like the idea of an insane beastly naked bike or even an equally mental adventure bike, KTM has you covered, and their offerings need to be taken seriously.
The Austrian company is all about power and performance. When it comes to motorcycles, you can't ask for too much more than that.
Here are some reasons why KTM should be thought of as an excellent motorcycle brand:
KTM produces its signature models in various capacities to cater to as broad an audience as possible. You will see a Duke 390 next to the 1290; both will be built to the same standard and quality
It took until 2002 before KTM finally started to build their motorcycle engines in-house, but they were in a research and development stage for this since the 70s
The latest RC 8C was limited to just 200 units. It is a track-only monster that sold out instantly. The world is eagerly awaiting to see what KTM can do on the track
KTM has won 17 Paris-Dakar (Dakar Rally) races. The bikes are, therefore, some of the toughest bikes on the market
---
Zero Motorcycles
Finally, it wouldn't be a list of the best motorcycle brands in 2022 if we didn't include at least one electric motorcycle company.
Zero Motorcycles are leading the charge with electric motorcycles and already has an impressive lineup with something for all kinds of riders.
Zero is a brand that focuses solely on electric-powered motorcycles. With this focus, they can produce some pretty good bikes, from street bikes to dual sports.
They have made waves in the industry by setting standards for electric motorcycles very high, and as time goes on, I suspect they will continue to be innovative and set the rules.
Cool things about Zero Motorcycles:
They are rapid charging with full-charge possible in just 1 hour
Torque is instant, with some models having 140 ft/lbs of torque on tap
While their bikes are battery-powered, they still look like motorcycles
Zero has spent 15 years in development to produce the bikes that they have today
---
Related