When it comes to fast motorcycles, most people don't think of cruisers.
But even though they never reach the same top speeds as their sport bike cousins, that doesn't mean you can't sit back, relax, twist the throttle and see some big numbers on the speedometer.
From Harley to Ducati, these are the 10 fastest cruiser motorcycles today.
Yamaha VMax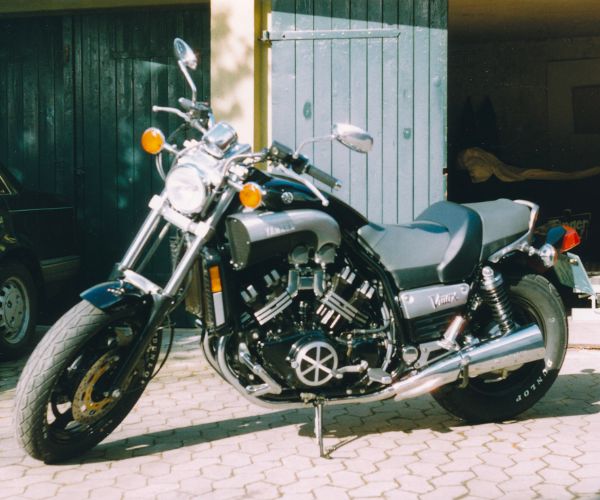 Top Speed: 170 mph
The Yamaha VMax is widely known as the fastest cruiser available. This is primarily thanks to the high power output of 120 hp produced by the 1200cc engine. 
This also gives it the best acceleration out there for a cruiser. It can go from 0-60 mph in just 2.5 seconds, competitive with most sports bikes. Though it's usually regulated down to 140 mph, it has a theoretical top speed of 170.
Yamaha rolled out the VMax in 1985 but unfortunately discontinued it in 2020. This means you might still be able to find some new models at the dealer, though, and they're all over the second-hand market.
---
Harley-Davidson FXDR 114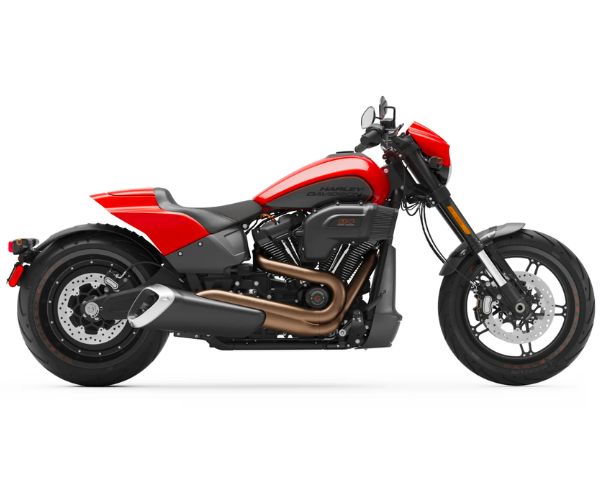 Top Speed: 160 mph
Despite being a cruiser, you can see the speed in the FXDR's sleek look. It's the fastest Harley ever made, with a top speed of 160 mph. Much of this is due to a focus on weight reduction, with aluminum used instead of steel in many places. For example, the aluminum swingarm is over 10 pounds lighter than the standard steel swingarm on the Softails.
Check it out on Harley-Davidson
---
Ducati XDiavel S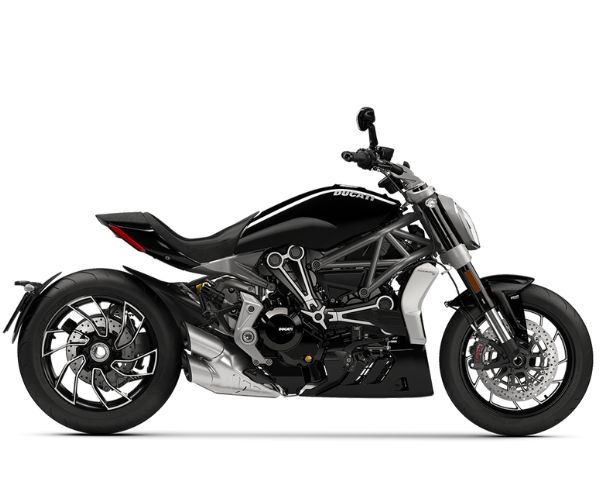 Top Speed: 150 mph
I was surprised the XDiavel didn't make it higher on the list, but 150 mph is still a blistering top speed for a cruiser. Of course, this is because, despite technically being classified as a cruiser, the XDiavel has quite a bit of sport bike in it. As a result, it's agile and handles gracefully compared to the other cruisers on this list.
The fastest XDiavel is also the most sporty: the S model. With 160 hp produced by a 1262cc engine, it can hit 150 mph.
---
Triumph Rocket 3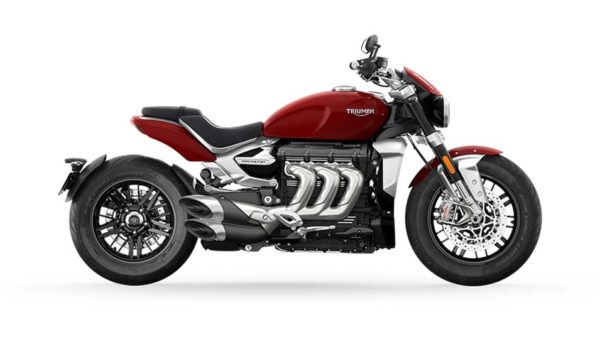 Top Speed: 140 mph
The Rocket 3 is a new bike, only in production since 2019; it's already making waves, primarily due to its impressive 165 hp. Of course, this is because it has a huge engine: 2458cc, one of the largest ever made. This helps it rank on the list of fastest cruisers with a top speed of 140 mph and acceleration from 0-60 mph in just 3.3 seconds despite its weight of 809 pounds.
Check it out on Triumph Motorcycles
---
Honda Shadow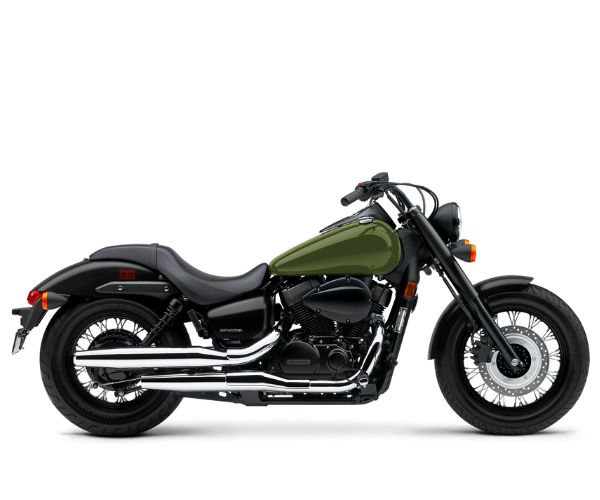 Top Speed: 125 mph
The Honda Shadow has always been a popular cruiser because it provides that universal classic look in a relatively inexpensive package.
Read: Best cruiser helmets
Most people don't know that its 125-mph top speed is also one of the fastest on the market, especially impressive considering its small 750cc engine. For this reason, the Shadow makes one of the best beginner cruisers for new riders.
---
Indian Scout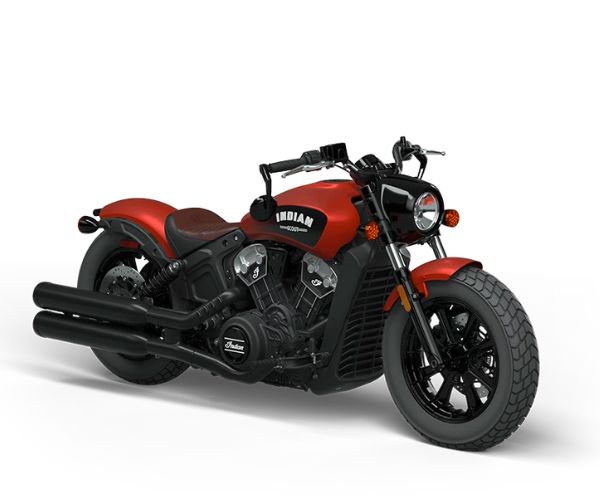 Top Speed: 120 mph
The Indian Scout was America's first motorcycle. While the original version produced in 1920 was basically a motorized bicycle going just 55 mph on its 600cc engine, the 2023 model is considerably more advanced. With a 1130cc engine producing 100 hp, it can go an incredible 120 mph.
Check it out on Indian Motorcycle
---
Kawasaki Vulcan S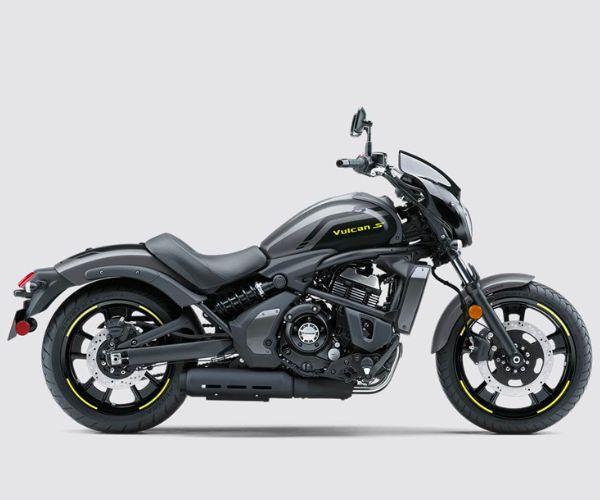 Top Speed: 117 mph
The Vulcan is another Japanese model that has become a popular starter cruiser due to its smaller 649cc engine and lower price tag than Harleys and Indians. Though not as fast as the Shadow, the new S model can hit 117 mph.
---
Harley-Davidson Iron 883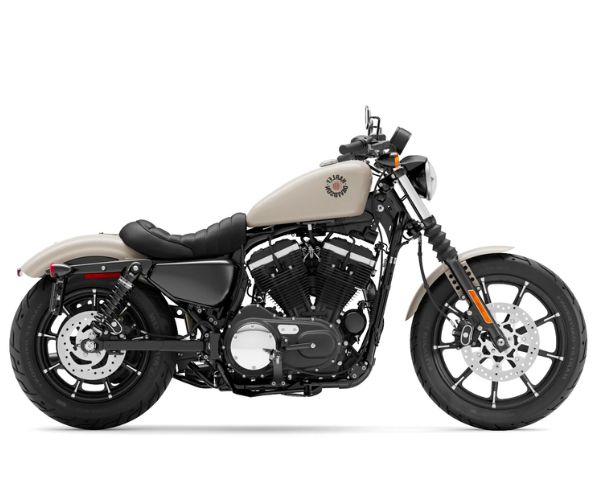 Top Speed: 114 mph
Since Harley doesn't put much emphasis on speed, it's not surprising that one of their lighter models also ends up being one of their fastest. With the recent discontinuation of the FXDR in 2020, the Iron 883, with its 114-mph top speed, is Harley's speediest cruiser currently in production.
Weighing just 545 pounds, the Iron 883 also tends to be Harley enthusiasts' go-to for urban mobility. It's generally outperformed the lighter but slightly slower Street 750 in the US market.
Check it out on Harley-Davidson
---
BMW R18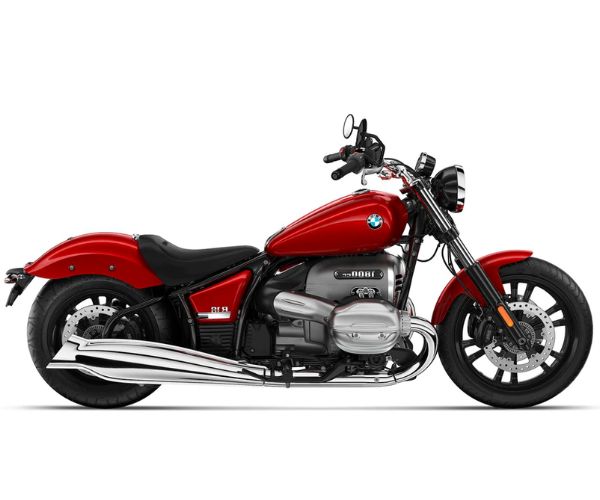 Top Speed: 111 mph
The BMW R18 has always been one of my favorite cruisers to look at, and while it isn't at the top of the list, it's still relatively fast for a cruiser, with a top speed of 111 mph. The 1802cc engine produces 91 hp.
---
Suzuki Boulevard M109R B.O.S.S.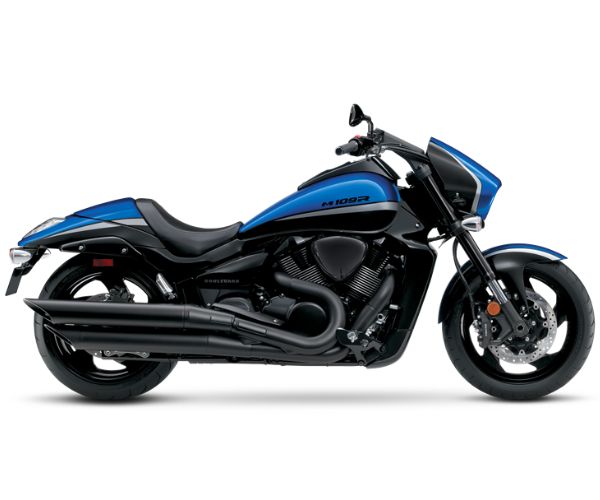 Top Speed: 110 mph
With a 1783cc v-twin engine, the Boulevard M109R is one of the biggest cruisers out there and regularly rivals Harley for market share in its class. That big engine can produce 105 hp and 97 lb-ft of torque, so with its relatively light weight of 764 pounds, it hits an estimated top speed of 110 mph and can accelerate from 0-60 mph in 3.65 seconds. Some riders even claim to have gotten up to 140 mph in the right conditions.
---
Honorable Mentions Out of Production
Plenty of cruisers over the years have beaten out the ones listed above. It just wasn't enough for their manufacturers to keep them in production.
If you're looking for a speedy cruiser, it might be worth looking through the second-hand market for one of these bad boys.
Harley-Davidson V-Rod Muscle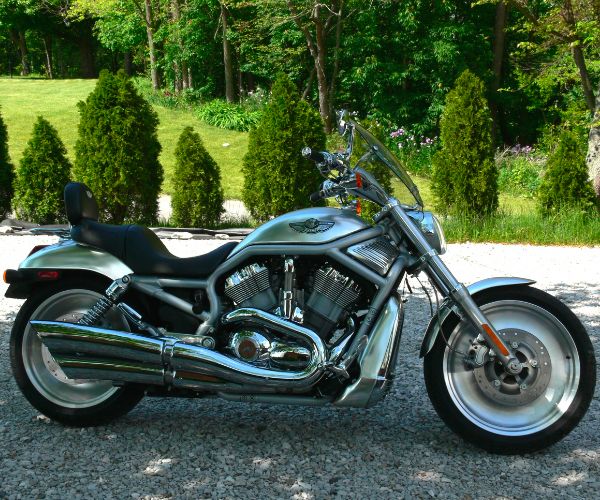 Top Speed: 145 mph
Harley made the V-Rods from 2001 to 2017 to compete with the Japanese bikes that had become so popular on the American market. They were vastly different from the standard Harley lineup, with much sportier designs. They were also faster, with all the V-Rods topping the list of fastest Harleys, the Muscle being the fastest of the group at 145 mph.
---
Yamaha Star Raider
Top Speed: 135 mph
Yamaha manufactured the Star Raider from 2008 to 2018. With a huge 1854cc engine, it could reach an impressive 135 mph.
---
Honda Valkyrie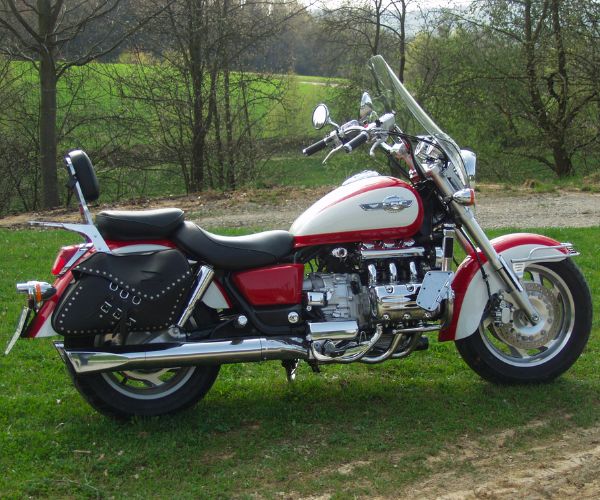 Top Speed: 131 mph
The Valkyrie, or GL1500C, was a large cruiser-tour crossover motorcycle produced by Honda from 1997 to 2003. Instead of a v-twin like most cruisers, it featured a 1520cc flat-six engine that could produce 100 hp and push it up to 131 mph.
Also see our guide to the fastest Honda motorcycles
---
Victory Octane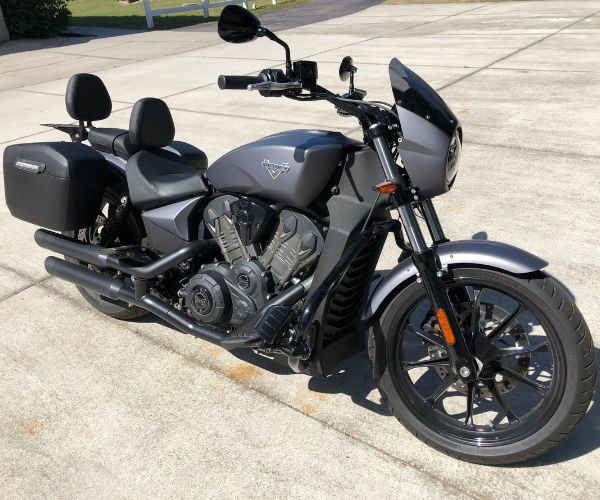 Top Speed: 130 mph
Although the Victory brand was disbanded in 2017, many people fondly remember the Octane model, one of the fastest cruisers in production up until the end. Like the Indian Scout, it had a 1179cc engine that could produce 104 hp and go up to 130 mph.
---
Moto Guzzi California 1400
Top Speed: 130 mph
While not an especially common brand in the US and one usually known for sport bikes, Moto Guzzi made the California continuously from 1971 until 2021. Its 1380cc engine produced 95 hp and could drive the bike up to 130 mph.
---
Image credits
First Krad, CC0, via Wikimedia Commons
Kdavis34448, CC BY-SA 4.0, via Wikimedia Commons