Motorcycle visors fogging up can be a real problem, depending on where you live and the type of weather. Being British, with our generally cool and wet climate, I became very ingenious with ways to stop my visor from misting up.
But then along came Derek Arnold, who invented the Pinlock system while trying to solve visor misting during a race at the Dutch TT circuit in Assen.
What Is Pinlock?
In essence, Pinlock puts a second skin on your visor. It's that simple. But of course, there is more to it than that. The Pinlock layer creates double glazing on your visor by adding a second layer.
You know how this works for anyone who has lived in a house with single glazing and then installed double glazing. But for those that don't know, let's take a deeper look at how Pinlock stops visor misting.
Why You Should Use Pinlock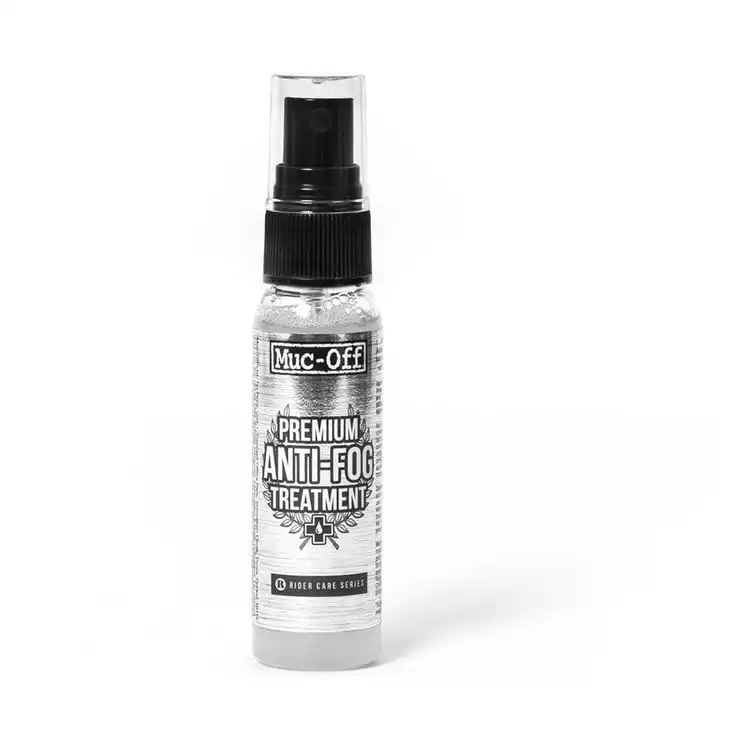 I've been pretty inventive in the past, trying to prevent fogging, from rubbing a potato on the inside surface to wiping washing up liquid across the surface. The results were variable, from useless to okay for a short time.
Visor manufacturers developed anti-misting sprays. Some of them worked pretty well, such as the Muc-Off Anti-Fog Treatment, but still didn't last very long.
Pinlock is different, and instead of applying a chemical barrier, it uses a physical barrier to regent fogging.
How does Pinlock Work?
To prevent your visor from misting up, there must be an air gap or blocking layer between the visor and the condensation in your breath. When you breathe out, the warm air hits the cold surface of the inside of the visor and condenses, causing fogging.
When Derek Arnold came up with the idea of Pinlock, it was simply a layer of plastic attached to the inside of the helmet visor.
Over the years, Pinlock has been developed to continue improving its performance. A silicon seal now provides a seal between the visor and Pinlock insert, preventing water ingress behind the insert.
The seal also introduces an air gap between the visor and the Pinlock insert, increasing the anti-fogging performance.
The locking pins allow the insert to be fitted and removed easily, plus there are now a variety of versions offering increased performance and colored inserts.
Pinlock Is Specific To Each Helmet Manufacturer
To make Pinlock work, helmet and visor manufacturers needed to get on board and make their products compatible. Each Pinlock insert has to fit the contour of the visor, which varies significantly between manufacturers. In addition, the visor needs to be Pinlock ready with 5mm holes for the securing pins.
Every major helmet manufacturer has adopted the Pinlock system, so it's doubtful that you cannot use it.
Pinlock Variations
Pinlock has developed three variants of their anti-fog insert.
Pinlock 30
The Pinlock 30 is the entry-level version, giving good anti-fogging properties. It is a universal fit for any Pinlock 30 prepared visors.
Pinlock 70
The custom-fit Pinlock 70 should be your first choice for enhanced and extended fog-free riding.
Pinlock 120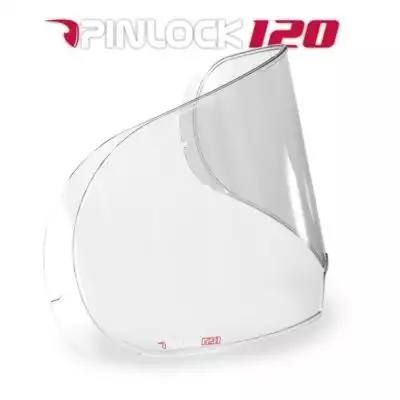 The top-of-the-range Pinlock 120 variant is used in extreme conditions, such as motorcycle racing.
Pinlock Max Vision
The latest addition to the Pinlock range is the 100% Max Vision insert. It's available only as Pinlock 70 or Pinlock 120 but extends the visible area right to the edge of the visor, greatly improving your vision and safety.
Should I Buy A Pinlock Insert?
If you regularly ride in cool, damp, or wet conditions, then yes, 100% buy a Pinlock visor today. You will not regret it.
If, like many riders, you avoid riding in weather where your visor is likely to fog up, then buying one is probably a waste of money. That said, they are not that expensive, so buy one anyway. You never know when you might need it!