One of the best things about the Honda Grom is that it can be easily upgraded.
I love upgrading my exhaust, not just because it increases power and performance, but also because, frankly, it sounds cool.
I've found four aftermarket exhaust systems that are great for the Grom, and don't worry, the sound isn't the only thing I took into consideration.
Below you'll find reviews of my picks and a buyer's guide explaining everything I looked at when choosing them.
Best Overall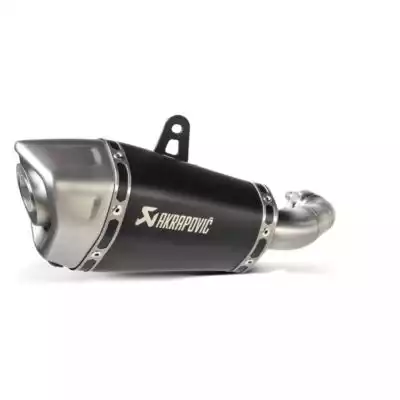 Akrapovic Slip-On Exhaust
Enhanced power for your brand new Honda Grom
This system's lightweight carbon-fiber design produces more horsepower in an aerodynamic shape perfect for racing.
Best Sound
Yoshimura RS-2 Race Exhaust
Beautiful sound in a racing-style package
With a carbon-fiber sleeve and Works Finish treatment, it's a durable system that looks as good as it sounds.
The Best Exhausts for the Honda Grom Reviewed
---
Akrapovic Slip-On Exhaust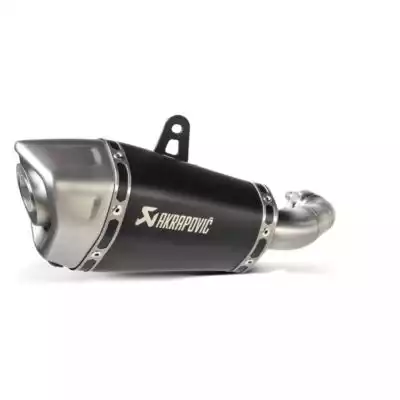 Akrapovic is one of the most popular exhaust manufacturers on the market, and I have to commend their initiative, already getting an exhaust model out for the 2022 Groms.
If you're getting a new Grom, Akrapovic is your best bet. Unfortunately, their exhaust doesn't fit other recent models like the 2021s or 2020s, but there are some for older Groms like 2014s and 2015s.
As for the exhaust itself, it features the classic hexagonal design that the Akrapovic company invented.
This doesn't just look sleek but enhances your bike's sound and, most importantly, improves performance if you're getting into racing. For example, it can improve a motor producing 9 hp of power up to 9.3 hp.
The Akrapovic exhaust improves your Grom's performance by being more lightweight than the stock, just 3.4 lbs. This is due to a primarily carbon-fiber construction and rugged stainless steel parts where needed.
This slip-on exhaust is easy to install and doesn't require any fuel remapping, though it is best to use a fuel controller.
It attaches in a way that doesn't affect your lean when cornering. Again, this is partly due to the hexagonal design, specific for racing.
All things considered, this is my top choice for a brand new 2022 Grom.
Check out the sound:
Pros:
Fits 2022 Groms
Hexagonal design
Resonant sound
Improves horsepower
Lightweight
Doesn't interfere with lean
Cons:
Price
Doesn't fit other recent Grom models
---
LeoVince L-10 Slip-on Exhaust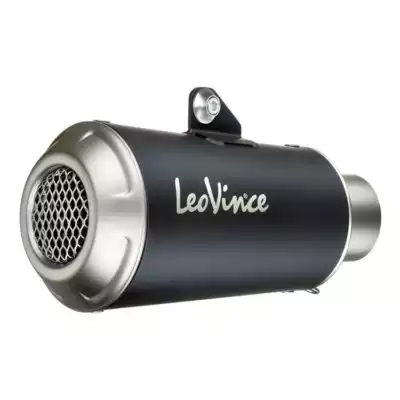 LeoVince makes an easy-to-install slip-on exhaust that fits recent Honda Grom models 2017-2020.
Like the Akrapovic exhaust, it's designed for racing, and while it doesn't have a sleek hexagonal shape, it does have a round design that's aerodynamic and lightweight.
Compared to the Akrapovic, the L-10 is made almost entirely of AISI 304 stainless steel. This is a tough material, but it's a bit heavier than carbon fiber. Still, it keeps costs down and makes the L-10 an excellent budget option if you still want racing-style exhaust on your Grom.
As for style, the L-10 also wins points for the temperature-resistant ceramic-based black paint. Combined with the stainless steel mesh, this looks professional and sounds even better, deepening the Grom's generally high-pitched engine.
Check out the sound:
Pros:
Aerodynamic and lightweight
Tough stainless steel
Great price
Stainless steel mesh
Temperature resistant
Deepens sound
Cons:
Steel instead of carbon fiber
Less Grom-specific
Round design not the best for leaning
---
Yoshimura RS-2 Race Exhaust
The RS-2 is one of the favorites out there for racing enthusiasts because it boosts your horsepower and acceleration without interfering with your leans or aerodynamics.
Yoshimura puts a lot of R&D into Grom-specific exhausts, the RS-2 designed for recent Grom years 2017-2020.
When it comes to sound, the RS-2 is easily my favorite. It produces a rich, deep sound, both idling and accelerating, reflecting the increase in torque, especially when starting from a complete stop.
Now, the primary downside of the RS-2, aside from its top-shelf price, is the looped design. The loop happens to run right under the oil pan and makes it difficult to change the oil if you do so yourself. However, other aftermarket parts can help with this.
As for design, the RS-2 has a diamond shape similar to the Akrapovic's, which helps with leans. Manufactured in the USA, it's made of stainless steel in a carbon-fiber sleeve with Works Finish treatment that adds resistance to the elements and prevents wear and tear.
Check out the sound:
Pros:
Increases torque, horsepower and acceleration
Very Grom specific
Produces rich, deep sound
Diamond shape for leans
Stainless steel with carbon-fiber sleeve
Works Finish treatment
Cons:
Price
Looped pipe blocks oil pan
---
ProCircuit T-6 Exhaust System
The T-6 is a great mid-range exhaust system that offers high performance at a great value. It fits Grom models 2017-2020 and the original 2014s and 2015s.
With the T-6, ProCircuit kept costs down by using many different materials, maximizing strength, and minimizing cost where necessary. For instance, the head pipe is stainless steel, the canister is titanium, and the endcap is carbon fiber. This provides durability but increases the weight to 8 pounds.
While it's not exactly Grom-specific, the T-6's design is still sleek and meshes well with the Grom's shape to not interfere too much with leaning and cornering.
It's easy to install, and the mid-pipe and head pipe are machined together to prevent leaks and make for an easier fit.
Depending on your tastes, the sound is also good on this model. It's a bit quieter than others but sounds clean and professional.
ProCircuit has taken a lot of care to make the T-6 environmentally friendly. It meets the sound requirements for amateur racing from the American Motorcyclist Association and even has a removable spark arrestor approved by the US Forest Service. This lets you ride off-road responsibly without having to worry about starting a forest fire.
Check out the sound:
Pros:
Great value
Stainless steel, titanium and carbon-fiber construction
Easy to install
Machined mid-pipe and head pipe prevent leaks
USFS-approved spark arrestor
Cons:
Not very Grom specific
Heavy
---
Buyer's Guide
Considerations and costs.
---
Materials and Construction
Exhaust systems are generally made of three materials: steel, titanium, and carbon fiber. They can be entirely made of one or a combination of all three. All are tough, but steel tends to be the least expensive and carbon fiber the most costly. Titanium is somewhere in between.
The other aspect of the exhaust system's materials is weight. Steel is heavier, while carbon fiber is lighter. If you're racing, every pound counts, so paying more for a carbon-fiber exhaust system may be worth it.
Other than that, pay attention to the quality of manufacturing. Poorly welded joints, for example, could lead to leaks or underperformance. Good machining and minimal nuts and bolts will make for a better system.
Performance and Power
This is most likely your primary reason for getting an aftermarket exhaust system. High-performance exhausts help exhaust gases flow out of the engine easier so more oxygen can flow in. This can increase horsepower and torque, thereby increasing acceleration.
If you're a racer, you want to go faster, so a slip-on exhaust system can be an excellent way to do that.
Read more about the official Honda Grom top speed.
Shape
The shape is vital because most aftermarket exhaust systems stick out more from your bike than the stock model.
If you're racing, you might be cornering pretty hard and leaning on your bike.
You don't want your exhaust to hit the ground, so the more compact, the better. This usually means a shape with a flat side facing out from the bike.
Sound
I'll admit it. I love the deep purr of a good motorcycle engine—though I'm not sure my neighbors do. The Honda Grom is a small bike and has a high-pitched whine with the stock exhaust that many riders say sounds like a chainsaw.
Aftermarket exhaust systems can make this deeper and richer. They can also sound more professional and intimidating if you're hitting the racetrack.
Of course, everyone has different tastes, so it's worth checking out the videos above to hear how each exhaust sounds.
Legality
One last thing to consider before choosing an aftermarket exhaust is their legality in your jurisdiction.
While you can use high-performance exhaust systems most everywhere for racing and off-roading, some may be illegal to ride on the street or highway in many places, especially California.
Verify this first because you don't want to buy an exhaust and then not be able to use it how you want.
Looks
We want our bikes to look cool and these aftermarket solutions just look better!
The Grom is easy to customize and you can see just what is possible in our roundup of Honda Grom customs.
Final Thoughts
Aftermarket exhaust systems are a great way to make your Honda Grom perform better, look sleeker and sound cooler.
My all-around favorite exhaust for the Grom is the Akrapovic Slip-On Exhaust, but I also absolutely love the rich sound of the Yoshimura RS-2 Race Exhaust.