Riding a motorcycle is easily some of the best fun you can have; we ride because we love it; it is as simple as that.
However, there is one fly in the ointment, and that is when our beloved machines break down.
For a biker having a motorcycle you can rely upon, come rain or shine, is one of the greatest gifts we can get.
In the early days, nearly all the big manufacturers had reliability issues, oil leaks, dodgy frames, rubbish suspension, and cheap wiring made for constant headaches.
Fortunately, things have improved significantly, and modern motorcycles are a different breed compared to that of the past, but there are some leading brands you can rely on for reliability.
How do we judge a brand's reliability?
It is important to remember that while a brand as a whole may be judged as being super reliable, there are, without a doubt, specific models through the years that haven't met those reliability standards.
It is also important to remember that second-hand bikes have been in the care of previous owners who may not have looked after the bike properly, which can lead to unfortunate issues with its functionality.
We have highlighted, where possible, some of the most reliable motorcycles from our selected brands and have also noted some motorcycles that have been more problematic.
We have searched through consumer reports and questionnaires to provide us with the data to put our list together.
The 2015 Consumer Reports Study is often quoted but has not been updated recently and should be taken with a grain of salt.
It is by no means the be-all and end-all of motorcycle reliability information, but it does provide some insight from 11,000 motorcycle owners.
Let's take a look.
Honda
It should come as no surprise that the Big Four Japanese brands dominate the market for reliability, and it should also be no surprise that Honda tops the list overall.
In 1949 Honda released the Model D, and it didn't take long for the company to establish itself as a manufacturer of reliable, solid motorcycles.
Over the years, that is a reputation that Honda has worn with pride.
Strong design, quality engineering, and solid components are the key factors that make Honda motorcycles so reliable.
With expertise in other areas like boat engines, Honda has been able to pull in knowledge from these segments to ensure their motorcycle engineering is top of the line.
The Honda Goldwing has been in production since 1975 and remains a favorite option for long-distance touring. Although it has changed significantly since its inception, it is common to see Goldwings with over 150,000 miles clocked up on the engine.
Another famous Honda is the Super Cub 125. Since 1958 this little bike has been one of the best-selling of all time, known for its fuss-free maintenance and workhorse DNA.
If reliability is your number one priority, then you can't go wrong with a Honda, ignore the 'boring' stigma; let me assure you that the Fireblade is far from boring.
In the Consumer Reports Study, Honda had a 12% failure rate making it one of the highest rated for reliability.
Also Read:
---
Yamaha
Yamaha beat Honda in the Consumer Reports Study with just an 11% failure rate of motorcycles 4 years old or younger.
However, we thought it unfair to pop Yamaha to the top of the list based on one study, given how strong Honda's reputation is for reliability.
That said, Yamaha is a strong contender for the top spot, and the two brands are almost interchangeable.
Like Honda, Yamaha produces engines for just about any vehicle or use you can think of. That development and knowledge ensure they make rock-solid motorcycle engines that have always been at the forefront of cutting-edge design.
An example of their cutting-edge technology was the introduction of the Yamaha Power Valve System YPVS into their race bikes in 1977. This system has been replicated by other manufacturers ever since.
Just like Honda, you will struggle to find a Yamaha motorcycle that people deem unreliable.
---
Suzuki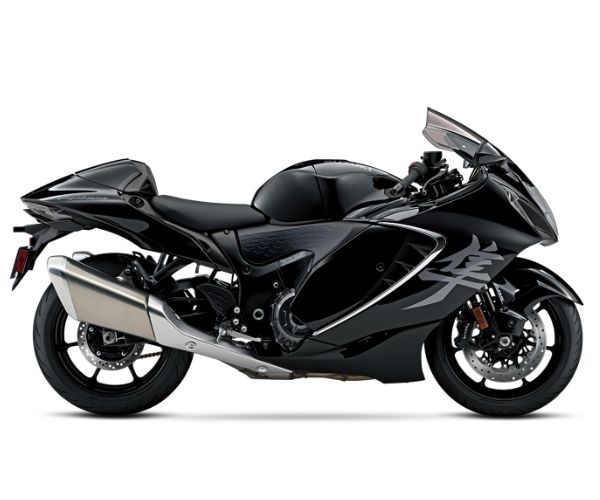 Suzuki comes next in terms of reliability; according to the Consumer Reports Study, they match Honda with a 12% failure rate.
Suzuki is known for their class-leading GSX-R sportsbikes and the Hayabusa, high-performance machines dependent on perfect details.
Suzuki produces extremely well-made engines that are as reliable as they are performance focused.
In recent years Suzuki has slipped a little in popularity, but this is nothing to be concerned about as the Big Four Japanese brands tend to take turns as to who is top dog, so it won't be long before Suzuki is back on top of the pile.
There is, however, one Suzuki you may want to avoid. The TL1000 has an awful racetrack-derived rear shock that is not fit for purpose; it overheats and erodes the damper and push rods.
To resolve this, you will need to replace the rear suspension setup.
---
Kawasaki
Next up, we have Kawasaki.
When it comes to the Big Four, it will come down to personal preference and brand loyalty more than anything else. The Japanese know how to build quality motorcycles that will last.
Kawasaki's Ninja line is famous for its performance and is fully backed by being impressively reliable.
They landed with a 15% failure rate, making them slightly less reliable than their counterparts in the study. However, you are pretty safe with any Kawasaki motorcycle as their engineering, design, and quality components are on par with any Japanese brand.
---
Harley-Davidson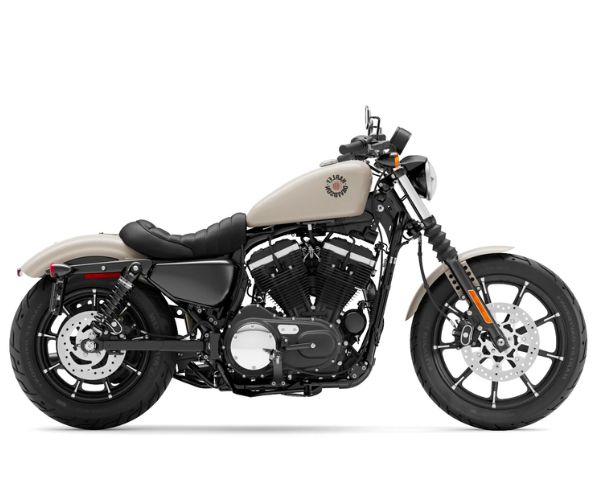 Next up, we have the institution that is Harley-Davidson.
There is a significant rivalry between the American giants and the leading Japanese brands. This has existed since the first Japanese motorcycle decided to try and compete with Harley's popularity in the late 1950s.
This rivalry has resulted in those loyal to the Japanese sportsbikes bad-mouthing the American V-twins, focusing on their leaky engines and overall lack of reliability.
The Consumer Reports Study does two things: first, it states that HD has a 26% failure rate, which confirms that Harley's are less reliable than the Big Four; second, it proves that they are more reliable than the other leading brands.
Harley has recently decided to turn their attention to liquid-cooled engines and is keenly developing new types of motorcycles to go alongside their traditional cruisers.
It is safe to say dodgy oil leaks are a thing of the past and a little oil spillage (often down to automatic chain lubrication as opposed to anything else) is a small price to pay for engines that are known for exceeding 100,000 miles regularly with the proper care and maintenance.
But Harleys are known to rust? I hear you, and yes, the iron monsters are known for a bit of rust, but if you are willing to put in some work, spray some protectant and keep it clean, your chrome will remain pit-free and immaculate.
The only reason cruisers are known for rust is that they are more exposed than fully faired sportsbikes, so it is an argument with no factual basis.
You won't get to have a legacy as far back as 1903 by producing poor quality unreliable motorcycles.
The Softail Deluxe is one Harley that causes more issues than most. The cam-chain system uses plastic shoes which then ride the cam chains. The plastic isn't durable enough. If there is one model to avoid, then it is this one.
Also read:
---
Triumph
Next up, we have Triumph Motorcycles, with a 29% failure rate, according to the Consumer Reports Study.
A brand with a tumultuous past full of ups, downs, survival, and revivals. Today Triumph is stronger than ever, and they continue to produce motorcycles that push the boundaries of what is expected out of two wheels.
The Triumph Tiger is one of the world's best adventure motorcycles, rugged, tough, and ready for any terrain. The iconic Bonneville line, from the T120 to the baby Bonnie (Speed Twin 900), remains as classic in its design as the original from 1959.
The bonus is that modern Triumphs are reliable as they are good-looking. Gone are the weak frames, poor suspension, and dodgy oil leaks; Triumph left those issues back in the 60s and 70s.
John Bloors' takeover of Triumph led to a new Hinckley factory being built, and the first Hinckley Triumphs were released in 1991.
Triumph's current lineup is full of high-performing quality motorcycles known for having very few issues. If reliability is a priority, avoid classic Triumphs, many of these are destined for some work at regular intervals to keep them running.
---
Ducati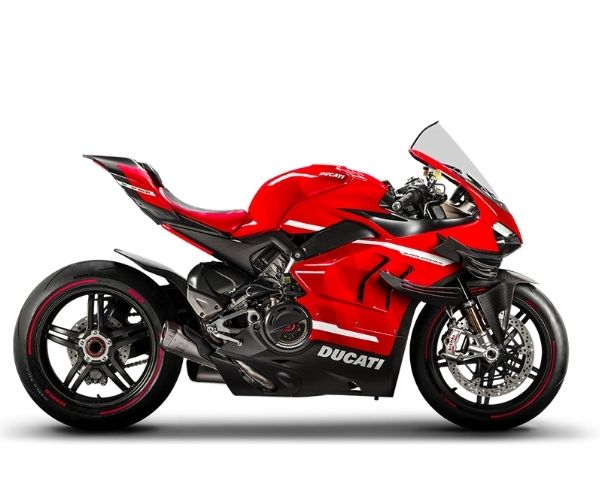 Regarding reliability, Ducati might not be the brand that first pops into your head. For a very long time, Ducati had a reputation for being extraordinarily unreliable.
They had the looks but needed more practicality.
I am delighted to report that in recent years Ducati has turned this reputation on its head. The latest V2 and V4 Panigale's are fantastic supersport motorcycles with the style and substance worthy of their expensive price tags.
The Ducati Scrambler line is another series of super reliable motorcycles, fun to ride, accessible at different price ranges, and built to take on some tricky terrain if you desire.
However, the Consumer Reports Study stated a 33% failure rate, so Ducati is definitely not on par with the Big Four Japanese brands. However, the last 5 years or so have seen a dramatic increase in technology and quality control from Ducati, so things may very well be different today.
Ducati sportsbikes throughout the 1990s suffered from poor quality control and weak components.
You need to be prepared to spend money on these exotic Italian beasts if you want a model from this era.
However, in 1994 the most beautiful bike in the world was released, the Ducati 916, and any reliability issues are worth having to deal with to keep one of these in your garage!
Without the 916 and those that followed in the series, today's Panigale would never have happened.
Also Read:
---
BMW
Next is the German engineering master BMW who received a 40% failure score.
On the face of it, 40% sounds dreadful. However, you need to consider that a series of models were recalled between 2011-2014 for faulty fuel pumps. This will have impacted the study.
A glance through any BMW forum will dispel rumors about BMW's being completely unreliable and rubbish motorcycles. The BMW GS series is the ultimate Adventure motorcycle, rivaling the Triumph Tiger and arguably beating it to the top of the podium.
New BMWs are loaded with rider aids and tech that make other manufacturers green with envy.
The only thing letting BMW down at the moment is the increase in tech, increasing the chances of minor issues with the electronics. Sometimes less is more, but there is no doubt plenty of riders appreciate the futuristic rider aids.
Also Read:
---
Victory and Indian Motorcycles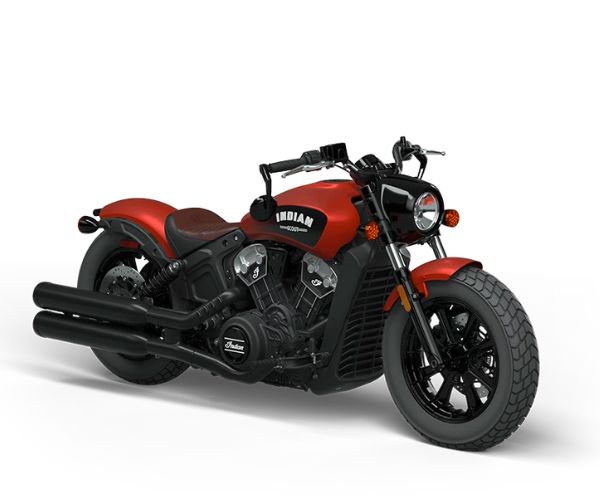 The Consumer Reports Study actually noted Victory Motorcycles as one of the most reliable brands.
However, Victory is no longer in production; instead, Polaris Industries, who owned Victory, switched their attention to producing Indian Motorcycles, with the new Scout being released in 2014.
If you are looking for a second-hand cruiser to rival HD, it is worth looking at Victory Motorcycles, known for making reliable custom-style cruisers.
Equally, if a new study was done today, I am sure many of the Indian Motorcycles would meet the same reliability standards as the same company oversees them.
The brand has grown quickly since its revival and has become Harley's main competitor. They have gained a reputation for being high-performing, well-engineered, reliable motorcycles that live up to the original brand name of the early 1900s.
Also Read:
---