I sure do love a wet clutch: smoother shifting, longer life, and less maintenance.
But to get all these benefits, you have to use a high-quality oil designed specifically for wet clutches. I've found five oils that I highly recommend for wet clutches.
Let's get into it.
Best Overall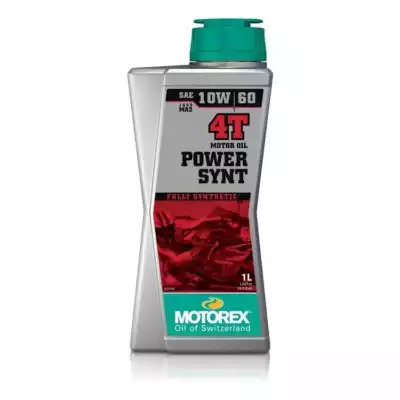 Motorex Power Synt 4T Engine Oil
Smooth shifting on or off the track
This fully synthetic motor oil protects your clutch and improves performance even when it gets hot.
Best on a Budget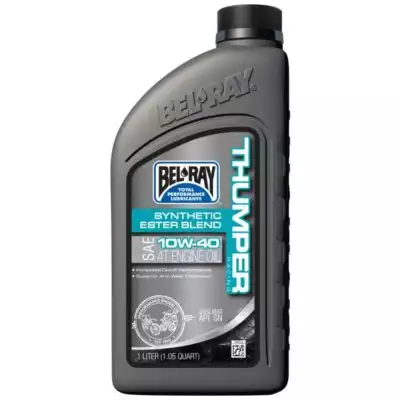 Bel-Ray Thumper Engine Oil
Maximizing power, minimizing cost
With an innovative blend of mineral oils and synthetic esters, this oil helps keep your wet clutch from losing power.
Reviews of the Best Wet Clutch Motorcycle Oils
---
Motorex Power Synt 4T Engine Oil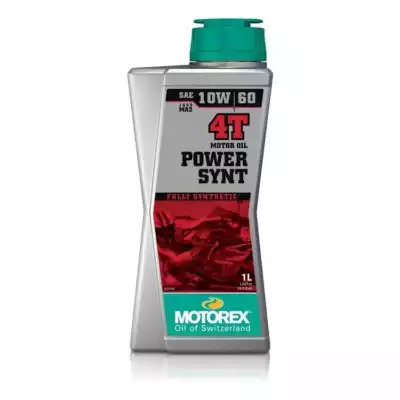 With viscosity options up to 10w60, Motorex Power oil is specifically designed to keep your sport bike performing over extended periods and at high speeds when the engine and clutch really heat up. It was created by Yoshimura Suzuki specifically for road racing.
This is a fully synthetic oil that lubricates your wet clutch without causing it to slip. This is great for tracks and serious racing situations where you must rapidly shift up as you accelerate.
Another thing I like about this oil is that it's long-lasting. Many oils start to break down even if you infrequently ride your bike, which can affect your motor and clutch more than you know.
Pros:
Rated for high temperatures
Designed for racing
Long-lasting
Fully synthetic
Prevents slippage
Cons:
---
Bel-Ray Thumper Racing Synthetic Ester Blend 4T Engine Oil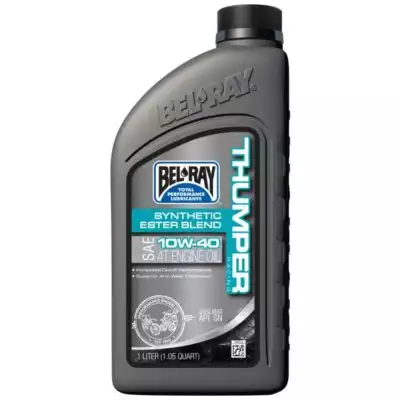 This Bel-Ray Thumper blend is my budget recommendation. For the price, you get impressive performance, particularly when it comes to your clutch. It allows quick and fluid shifting without wasting too much of your power.
This is a less expensive oil because it isn't fully synthetic and has a mix of petroleum mineral oils, though it does include synthetic esters. Nevertheless, it doesn't last as long, so you should change it more frequently even if you don't put a lot of miles on your bike.
Pros:
Budget price
Fluid shifting
Minimal power loss
Cons:
Not fully synthetic
Short lifespan
Few viscosity options
---
Rekluse Factory Formulated 4T Synthetic Engine Oil
While it doesn't have any other viscosity options, if your bike takes 10w40, this Rekluse oil is a great way to get fully synthetic oil that meets JASO specs at a lower price. You also get the confidence that the oil will promote clutch performance and protect it from wear since Rekluse is known for making high-performance clutch kits.
Specifically, I like how consistent this oil is. Shifting remains smooth and precise along a range of speeds and temperatures. This also lets me know that it protects my clutch in the long run and cuts down on maintenance.
Pros:
Fully synthetic
Meets JASO specs
Rekluse brand
Consistent performance
Clutch protection
Cons:
---
Maxima Premium Engine Oil
Maxima is one of my favorite all-around motor oils because you have a lot of viscosity choices that make it an excellent go-to for just about any motorcycle with a wet clutch. Whether it's a high-performance sport bike that gets super hot or the cruiser you use for transportation.
Unfortunately, it's not fully synthetic, but it is specifically designed for wet clutches and meets JASO MA2 specifications. With a petroleum base, it also contains anti-scuff additives that can increase the life of your clutch and the motor.
Pros:
Multiple viscosity choices
Wet clutch formula
Meets JASO specs
Anti-scuff additives
Cons:
---
VP Racing S4 500 Semi-Synthetic Street Engine Oil
The VP Racing S4 500 blend is another oil that was created with racing, and therefore high performance and temperature, in mind.
What I like about it is that it maximizes the benefits of a wet clutch while minimizing the disadvantages. It protects the clutch without starting to cause slippage after long periods of use, and it decreases torque loss.
S4 500 is specifically a blend of mineral petroleum and ester-based synthetics. VP Racing goes so far as to claim it performs better than fully synthetic competitors. I don't know about that and always recommend fully synthetic oil when possible, but this might be the best semi-synthetic option for high performance.
Pros:
Racing performance
Stability at high temperatures
Clutch protection
Meets JASO specs
Smooth-shifting
Cons:
Not fully synthetic
Few viscosity options
---
Buyer's Guide
What do we need to consider?
---
Viscosity Rating
Oils are available with various viscosities, represented by a number that looks something like this: 10W-40.
While a lot of science goes into this number, you just need to know that the first number signifies the viscosity at cold temperatures and the second at high temperatures.
This has a lot of implications. For example, a lower number might be better for starting your engine in cold climates, while a higher second number may be better if you plan on running your engine hot for long periods.
That said, the most crucial factor is your motorcycle. Your bike's user manual should state what oil it takes, possibly with a range to give flexibility based on your local climate. It likely has the same if you've put on an aftermarket clutch kit. You should stick to these guidelines to maximize performance and minimize wear and tear.
Synthetic vs Mineral Oil
Traditional motor oil is made from petroleum. These days, you can get high-quality motor oil made from synthetic esters and blends of both. Common wisdom holds that synthetic oil performs much better and has a longer life, protecting your motor and clutch much better over time.
I would agree. Synthetic oils are much better, though they tend to be more expensive. In some cases, you can find blends that still work well, but if you can, go for fully synthetic ones.
Racing and High Temperatures
You'll find a lot of motor oils, especially those designed for wet clutches, that specify they're made for racing.
This means the oil can withstand the high temperatures reached inside the motor and drive shaft of a sport bike being constantly accelerated during racing conditions. You'll often see this in the viscosity rating, with the second number being 40 or higher.
Shifting
Wet clutches usually shift a lot more smoothly—and quietly, for that matter—than dry clutches, but you can run into an issue where when the viscosity changes due to temperature or other factors, the clutch starts to slip.
High-performance oils are much more consistent and keep your shifting precise regardless of speed and temperature.
Clutch Protection
One of the biggest benefits of a wet clutch is that it lasts longer and requires less maintenance, so you certainly don't want to defeat its purpose by using a low-quality oil that will let the clutch wear down anyway.
Instead, you want an oil with a viscosity that will keep the metal plates and gears of your clutch from scratching against each other and grinding down.
Power Loss
The main downside of a wet clutch is that the oil absorbs some of the power from the drive shaft, thereby decreasing your overall torque. Although it isn't possible to completely solve this problem, some oils sap less power than others, so this is something to keep in mind if you're trying to maximize your hps.
Final Thoughts
Taking advantage of a wet clutch means providing it with high-quality oil specifically designed for it. I recommend Motorex Power Synt 4T Engine Oil, though Bel-Ray Thumper Racing Synthetic Ester Blend 4T Engine Oil is a good option if you're on a budget.