Harley-Davidson and Indian Motorcycle are two of the biggest motorcycle manufacturers in the world, each boasting a long history and fiercely loyal followings. 
Both brands are stalwarts of the industry, and both offer big American V-twins alongside some new and innovative designs that have them expand beyond traditional cruisers.
The ultimate showdown in motorcycling comes down to these two companies…Is there a clear winner? I'm not so sure, but let's compare them side by side. 
History
---
Harley-Davidson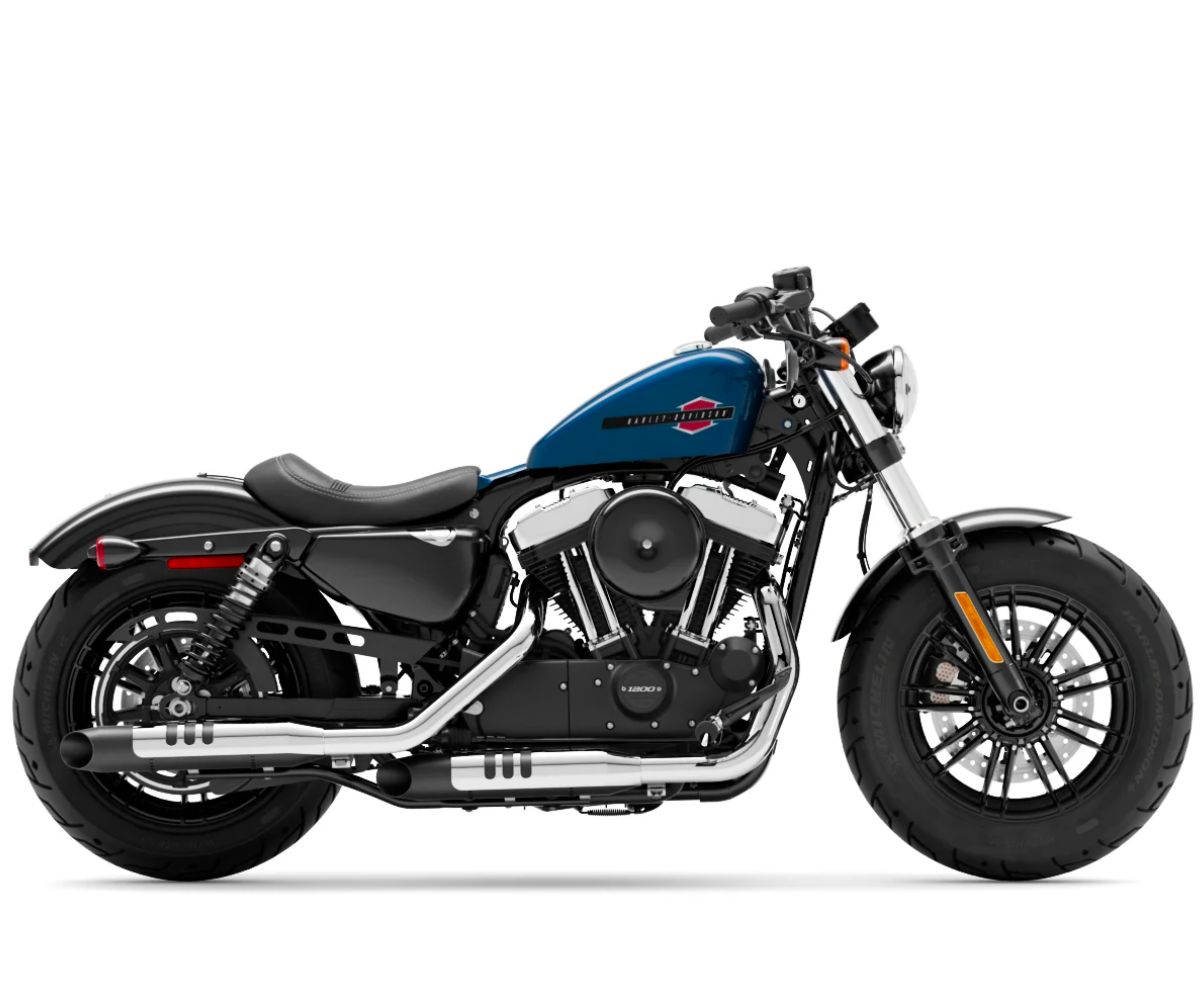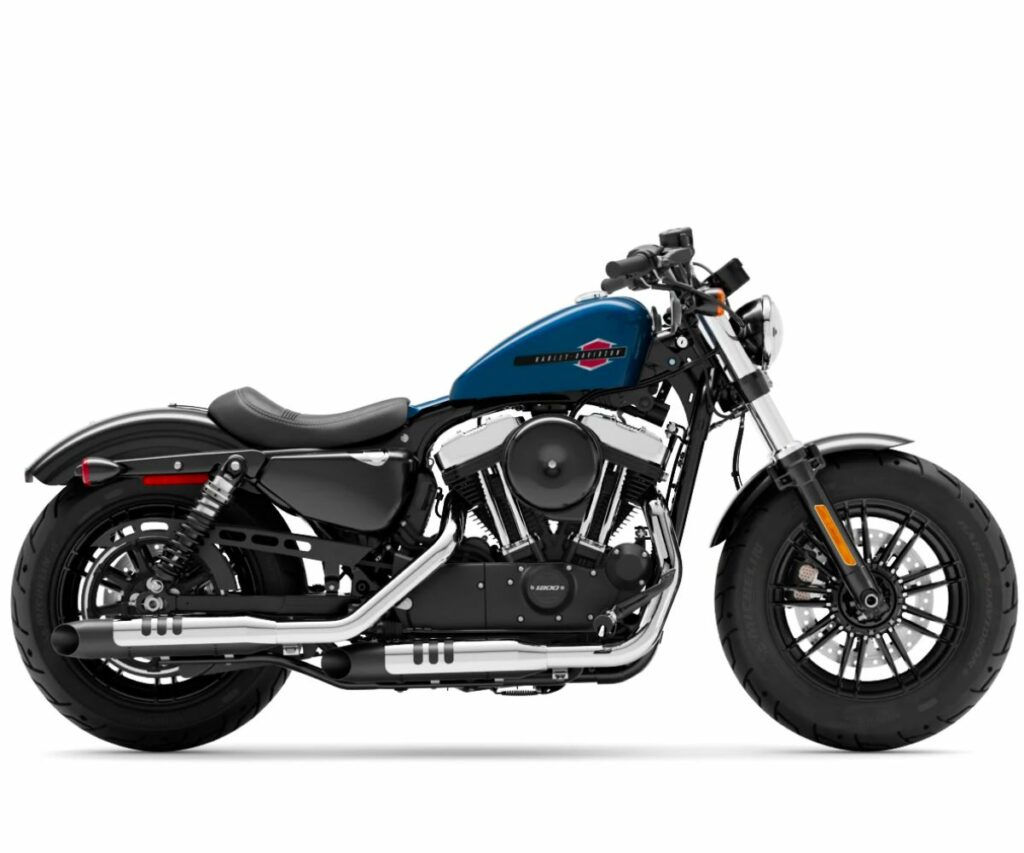 Harley-Davidson was founded in 1903 in Milwaukee, Wisconsin. Initially, it was the friendship of two boyhood friends, William Harley and Arthur Davidson, who had a shared passion for bicycles.
Both boys found themselves working in Barth Manufacturing Company (a bicycle manufacturer) shortly after William Harley built his first internal combustion engine. It wasn't long before Arthur's brothers, Walter and William Davidson, joined the team, and by 1904 they had built their first prototype.
The first H-D factory consisted of a shed in the Davidson family's backyard, but the company was officially incorporated in 1907. By 1909 Harley-Davidson had built its very first V-twin motorcycle, capable of 60 mph, and as a result, production quickly rose to 3,200 units by 1910.
Harley-Davidson then went on a mission to dominate the motorcycle market and did so successfully.
Harley sponsored a race team deemed "The Wrecking Crew," which gave the brand fame and recognition. It then started to supply the postal service and military and by the 1950s, H-D was supplying the police force too.
Today, H-D is not owned by one corporation. Instead, it is a publicly-traded company with many shareholders, but this kingpin motorcycle company has its roots in two young men's dream of building their first motorcycle. 
Indian Motorcycle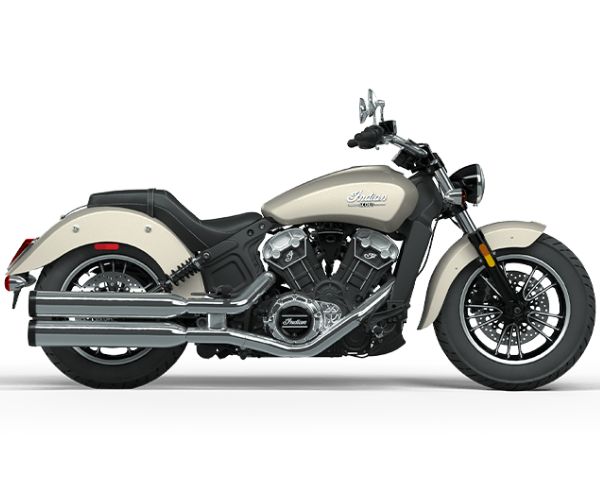 Indian Motorcycle's roots are planted a little further back in time than Harley's, but interestingly, Indian also emerged from the partnership of two young men. 
George M. Hendee founded a bicycle company called the Hendee Manufacturing Company. After partnering with chief engineer and co-founder Oscar Hedstrom, the first factory opened in Springfield in 1901, and the first gas-powered bike was built.
In 1923, the company changed its name to Indian Motocycle (with no r in motorcycle). By 1930, Hendee and Hedstrom had both stepped down from the company, and it was headed by E. Paul du Pont and Loring F. Hosley.
Indian began supplying the US Army with bikes in 1913 and continued throughout WW1. In fact, nearly 50,000 bikes were supplied to the war effort. By the time WWII came around, Indian stepped up again to supply the Allied forces with vehicles.
Indian then went through a rough patch from 1950 onwards, and by 1953 the company ceased operations. Several entities attempted revivals of the Indian name. We saw Brockhouse Engineering importing Royal Enfields and re-badging them as Indians. Then there were some British bikes imported and re-badged.
These 60s and 70s revivals were short-lived, but in 1998, nine companies merged and began building bikes from scratch in Gilroy, California under the name Indian Motorcycle Company of America. Classic bikes, like the Chief and Scout, were reimagined during this time, and the Gilroy bikes have subsequently enjoyed a fond reputation. 
However, by 2003 IMCA went bankrupt and the Indian brand was bought by a British company. All went quiet until 2011 when Indian Motorcycle was taken over by Polaris Industries. 
Since 2011, Indian has gone from strength to strength, solidifying itself as a serious competitor in the motorcycle industry and giving H-D a run for its money in the cruiser world. 
The Bikes
---
Both companies produce classic motorcycles that are universally loved.
H-D has well-known bikes like the 11F, EL "Knucklehead," FL Hydra-Glide, and, of course, the original Sportster in its backlog. Indian's familiar bikes include the Scout, the Chief, and the Ace.
However, let's focus on the current selection from the two giants.
Harley-Davidson
Harley's current range is split into five categories: Sport, Cruiser, Adventure Touring, Grand American Touring, and Trike. There are currently 29 different models, including various submodels, such as the Low Rider S and Low Rider ST — the same base bike with different aesthetics.
Recently Harley changed the Sportster range and moved completely to liquid-cooled Sportsters. The air-cooled Sportster had been in production since 1957, so not everyone was happy about this change. Although, the Sportster S and the Nightster are not bad replacements.
Harley has been pushing the boundaries of what is expected, and one project that has paid off is the Pan America. It's a touring bike more akin to a BMW GS than a Harley-Davidson, but the Pan is doing well, competing in the adventure-bike market and holding its own.
The cruiser arena is where H-D still thrives, with bikes like the Street Bob, Fat Boy, Breakout, and Heritage Classic attracting a range of riders into more traditional H-D styling and riding.
Then, of course, we have the bigger cruisers in the Grand American Touring class, such as the Street Glide, Electra Glide, and Road King, that are built to go the distance and remain a firm favorite with Harley fans. 
Compare the Street Glide and the Road King.
There are a few special-edition motorcycles from Harley at the moment, like those in the Icons Collection, paying homage to the original models that started it all, as well as those in the CVO (Custom Vehicle Operation) range, which are the peak of style and performance for specific models.
Indian Motorcycle
Indian's range is also split into five categories: Standard, Cruiser, Bagger, Touring, and Elite.
There are currently 12 models, with each base model having a number of submodels to choose from. 
Upon the Polaris takeover in 2011, the focus became developing a new Indian Scout, one of the most famous names in motorcycle history. In 2014, the Scout was released and the range has expanded beyond what anyone could have predicted.
There are seven different Scout models available, including the Bobber, Rogue, and Scout Sixty. Each one has its own personality and style. If you want to pay homage to the original Scout, then look to the traditionally styled Scout Bobber Twenty, but if you want something modern and aggressive, the Scout Rogue is the one.
The bike that is most different from anything Harley offers, production-wise, is the FTR, a Flat Track-inspired street bike that comes in five different submodels, from the Rally to a Championship version.
The FTR developed from Indian's foray into flat-track racing. With the success of the FTR750, the public cried out for a street-legal version, so using the Scout's engine, Indian obliged.
Recently, Indian reimagined the Chief model for its 100th Anniversary. It has modernized the bike into a fantastic-looking machine, a true street cruiser appropriate for the current trends.
Don't think Indian will be outdone in terms of bigger cruisers, though, because it has bikes like the Springfield, Chieftain, Challenger, and Pursuit Elite all ready to go across the country carrying you, your passenger, and your luggage. 
Innovation
---
Harley-Davidson
Harley has a history of stepping outside the box and pushing boundaries, so it shouldn't have really surprised us when it released the Pan America, something completely unlike anything it has done before.
Another big surprise came in 2019 with the release of the Harley-Davidson LiveWire, the company's first electric motorcycle. The LiveWire project was first unveiled in 2014, but it took several years before the bike was fit for production, and details were very secretive.
Admittedly, the LiveWire wasn't without a few issues. For a start, it had an asking price of nearly $30,000, and shortly after release, there were some charging problems, making the bikes obsolete for a while until things got sorted.
Harley didn't give up on the LiveWire though. Instead, it has created the LiveWire brand as a subsidiary of Harley-Davidson. So all electric production will be done under the name LiveWire going forward, so it is unattached from the H-D name.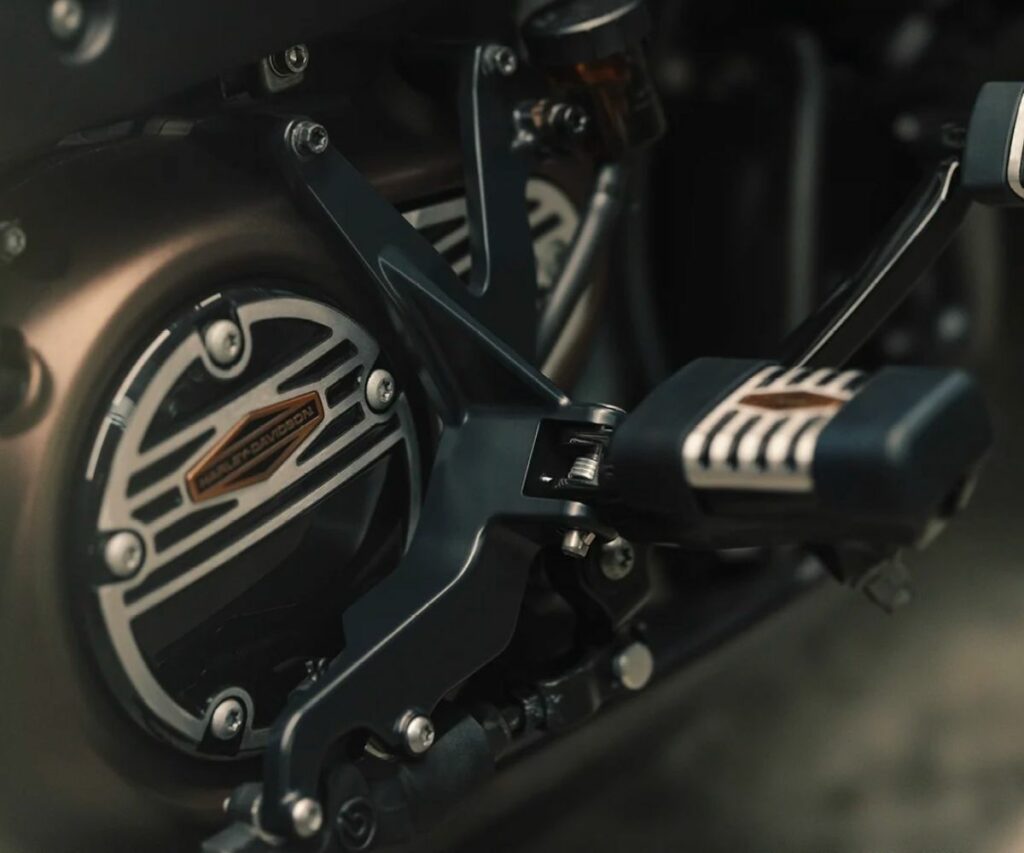 We have seen other innovative pursuits from Harley recently, including the move to a new Revolution Max liquid-cooled engine in the Sportster family and the Adventure touring Pan-America.
Indian Motorcycle
Indian hasn't released an electric motorcycle yet, although this is rumored to be in the works.
What it has done is release the eFTR, an electric bicycle for young riders aged 8+. There is also an electric bicycle called the eFTR Hooligan 1.2 that proudly bears the Indian badge.
In terms of stepping outside the box, only the FTR is a step away from the cruiser class for Indian. Whether we will see Indian dipping its toes into other categories in the future, I have no idea, but I wouldn't be surprised.
Performance
---
One way to decide which is better would be to put the bikes up against each other on a performance basis.
The problem is that this would be such a subjective test. For example, the H-D Road King produces 150 Nm of torque and the Indian Super Chief produces 146 Nm of torque. The Super Chief, however, is lighter than the Road King and, therefore, is more powerful, but not by much, and in fact, it is so tight that in the real world, it makes no difference at all. 
So if you were choosing between the two, it could come down to your personal taste completely. 
Equally, if you took the smallest bikes from both companies, the Indian Scout Sixty and the H-D Nightster, both bikes produce 78 horsepower but look completely different.
For every Harley-Davidson, there is an Indian Motorcycle that could compete on a performance basis (with the exception of both the Pan-America and FTR). Therefore, it is impossible to objectively decide which is better on this front. 
You can't even judge the two brands on the racetrack, either, because in the two big races that they compete in, the two are constantly leapfrogging each other from one year to the next.
Indian is currently the King of the Baggers, but Harley is promising 2023 to be its year, and the flat-track races also close between the two. 
Quality and Reliability
---
There is really no way to decide whether Harley-Davidson or Indian Motorcycle is more reliable than the other, or better quality.
Both brands are considered premium, both produce quality motorcycles, using quality components, and both have a reputation for long-lasting, tough motorcycles.
Price
---
The cheapest Harley-Davidson motorcycle at the moment is the Nightster, at $13,499, and the most expensive is the CVO Road Glide Limited at $51,999. Although, the CVO version is a very limited model, so to be fair, we looked at the price of the standard Road Glide Limited, which came in at $29,399.
The cheapest Indian Motorcycle is the Scout Bobber Sixty at $10,749 and its most expensive bike is the Indian Pursuit Elite at $39,999.
If we compare models that are very similar, such as the Indian Chief and H-D Softail Standard, the Chief comes in at $14,999 and the Softail at $14,399. Or the Indian Springfield at $22,499 and the H-D Heritage Classic at $21,199.
It seems that on the whole, Harley-Davidson bikes are actually slightly cheaper than similar models of the same class from Indian.
All of Indian's Touring and Elite models exceed $30,000, whereas Harley's Grand American Touring models all come in below that figure, with the exception of the limited-edition and CVO models. 
Culture
---
An important aspect to look at when comparing Harley-Davidson and Indian Motorcycles is the culture that each brand has cultivated.
Harley-Davidson
From day one, Harley-Davidson set out to create a lifestyle brand alongside its motorcycles. Harley has been at the forefront of modern motorcycle culture and has created a brand that far exceeds its actual motorcycles.
It's not uncommon to see people wearing H-D T-shirts and hats, having never even sat on one.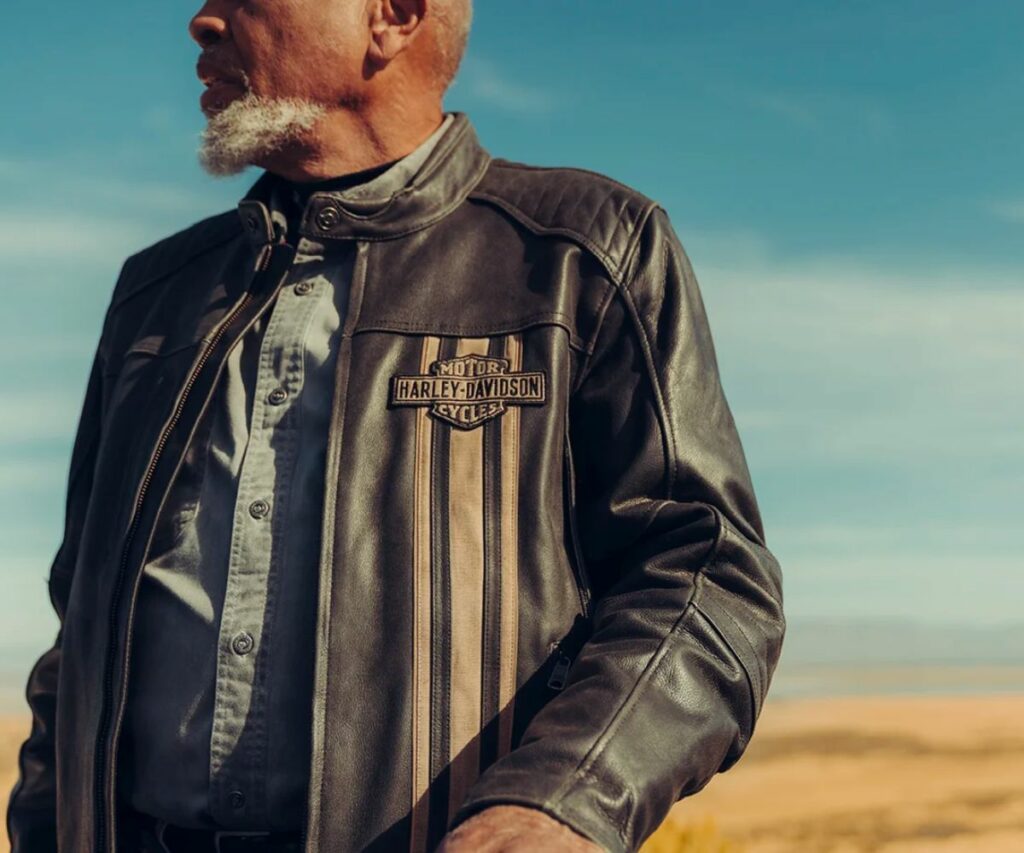 Harley's have been featured in iconic movies such as Easy Rider, The Wild Ones, Wild Hogs, and Terminator. They were also the brand of choice in the hit series Sons of Anarchy. 
Celebrities are drawn to the H-D badge as well. Some of the most notable include Elvis, Danny Trejo, Brad Pitt, Jay Leno, Cher, Bruce Springsteen, and John Travolta.
While Harley is very popular in pop culture, it is the impact it has had on real riders and the general public that has kept it going. There's a brand loyalty with Harley that is very fierce and not present with most other manufacturers.
"If it's not a Harley, it's not a real bike" is a very real attitude that exists in the motorcycle world, perpetuated by a few Harley loyalists. Admittedly, that has been part of H-D's downfall over the years because it causes some animosity from innocent riders who just love motorcycles, period.
Harley-Davidson has an uninterrupted legacy to draw from, not without its ups and downs, but the brand has solidified itself in motorcycle and pop culture — it isn't going anywhere.
Indian Motorcycle
Since Polaris took over proceedings, Indian's revival has been strong. There's been a heavy focus on rejuvenating the past and celebrating Indian's long heritage. Bikes like the Scout and Chief have been brought back and the public has lapped it up.
Indian has developed a lifestyle brand that has also been very successful and, like Harley, it's popular with non-riders too. The style is just cool and attractive to people. The company has brought on brand ambassadors like Mark Wahlberg to represent the brand and use the bikes in movies.
Indian has provided the public with an option other than Harley. Its big V-twin cruisers are American-built and have a long heritage.
Those who have opted to ride an Indian over a Harley have also become fiercely loyal of their choice to be different, and the brand loyalty is on par with that of Harley riders.
Indian Motorcycle is getting there. It is building its own following and lifestyle brand as we speak, so it will be interesting to see where it goes in a few years. 
The Verdict
---
If you had asked me a few years ago which is better, Harley-Davidson or Indian Motorcycle, I would have fiercely defended Indian. The Scout is my favorite modern motorcycle of all time.
Today?
I am very much sitting on the Harley side of the fence. Its current range is just more exciting, design-wise.
That is the beauty of these two, though. There is no clear winner and I am happy to love both passionately. The competition between Harley-Davidson and Indian Motorcycle brings out the best in two American giants.