Moto Guzzi was founded in 1921 and now over 100 years later it is still going, producing incredible motorcycles, some of which are art gallery worthy.
There is a potential problem with Moto Guzzi, though. The manufacturer is Italian, and if you know anything about Italian motorcycles, you know they have a reputation for being unreliable.
It's a pretty unfair stereotype, but where there's smoke there is fire, and you only have to do a quick Google search of Ducatis in the 90s to find that smoke.
With all that said, Moto Guzzi has earned itself a reputation for producing pretty solid, reliable motorcycles despite its Italian roots and the unfair stigma attached.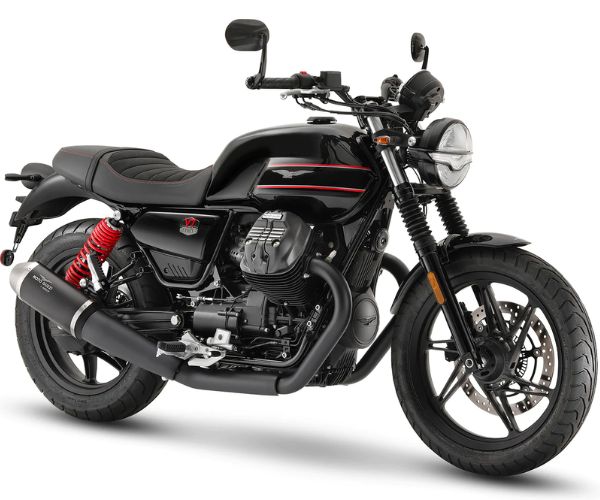 If you stay on top of maintenance with regular service intervals and general everyday care, your Guzzi will keep going for as long as you can.
The Italian Manufacturer Stigma
In the 1980s–90s, motorcycle manufacturers were struggling, competition was fierce, the Big Four from Japan were dominating most markets, and Harley-Davidson was thriving with its cruisers.
Italian motorcycles were still considered exotic. They came with hefty price tags and required (excessive) regular, costly maintenance schedules. This was the complete opposite of the mostly reliable, cheap-to-run Japanese bikes.
A big economic downturn in Europe resulted in a looming financial crisis for many manufacturers. Ducati was bought by the Cagiva group, which then purchased MV Agusta. Bimota collapsed in 1999 and Aprilia bought Moto Guzzi in 2000 before Piaggio took over in 2004. 
All these business deals and takeovers were great in some ways. They kept beloved brands going, but parts were shared across brands to cut costs, and quality control wasn't exactly where it needed to be as a result.
This is how Italian manufacturers got their reputation.
Moto Guzzi is not one of the manufacturers whose motorcycles suffered from reliability issues. It is just as a by-product of the other big Italian brands' reputations that Moto Guzzi was tainted.
Let's fast forward to the present day.
Moto Guzzi Reliability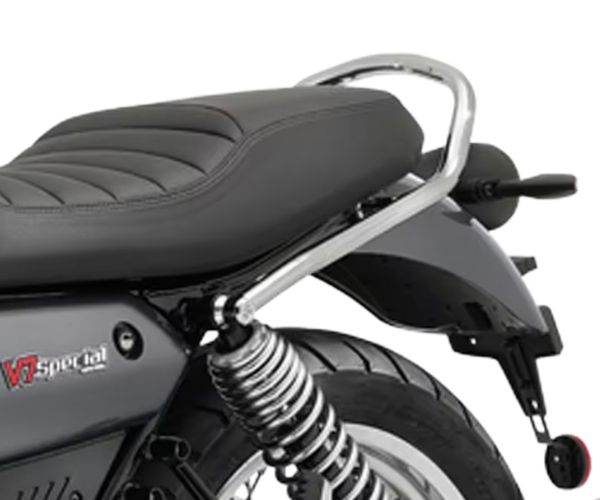 To this day, Italian brands are still unfairly labeled as unreliable despite their quality control, production, and other issues all being a thing of the past. This is even more unfair to Moto Guzzi, which never had serious reliability problems to begin with.
We wrote a piece on the 10 Most Reliable Motorcycle Brands that was influenced by, among other sources, a 2015 Consumer Reports Study of 11,000 motorcycle owners. It will come as no surprise to you that Honda, Kawasaki, Suzuki, and Yamaha topped the list, followed by Harley-Davidson, Triumph, Ducati, BMW, then Indian Motorcycles (and Victory). 
It surprises me that Ducati made the reliability list at all, given its reputation. You could say that Moto Guzzi isn't on the list and, therefore, it can't be up there in terms of reliability.
It's not that simple. Moto Guzzi is not one of the leading motorcycle manufacturers. Its production numbers for the US are not as high as other brands, so it makes sense that it wouldn't make the top ten list for that reason alone.
According to Statista, predictions indicate Moto Guzzi will sell 5.10k motorcycles in 2023. Comparatively, Harley-Davidson unit sales are predicted at 181.60k units and Honda 13.07m units. 
Moto Guzzi Production Process
Each Moto Guzzi motorcycle is hand-assembled. That goes a long way when it comes to quality control. It means a real human (not a robot) is methodically putting the motorcycle together and therefore—in theory—should spot an issue if something isn't right. 
It has been this way since Moto Guzzi's inception, with each bike painstakingly put together at the Mandello del Lario, Italy, factory.
The Motorcycles
Expertly crafted with unrivaled attention to detail, the Moto Guzzi lineup consists of motorcycles that are on the whole quite straightforward.
Moto Guzzi has resisted, until most recently, equipping the bikes with the latest modern electronics, which can complicate the design—the more fancy gadgets on a bike, the more that can go wrong.
The engines are tried and tested, evolved versions of the classics, with modern performance but timeless design providing the foundation. A lot of owners on various Guzzi forums are quick to point out the bikes aren't built to be fast. They are quite tractor-like in their build, solid, slow, and heavy, but there is a charm in that.
When you see a brand-new Moto Guzzi you are reminded of the big thumping bikes from the 1970s. They have the same silhouette and the same lines. It seems to me that Moto Guzzi operates on the basis of "If it ain't broke, don't fix it."
The bikes are still pretty mechanical and haven't evolved into super slick, tech-based, futuristic superbikes. But that's refreshing, and without a doubt it assists with keeping them reliable. 
Parts for Guzzi bikes are easy to come by and are not astronomical in price. Importantly, alongside accessible parts, Guzzi's are usually easy to work on. They are not overly complicated, so with even basic knowledge maintenance is a breeze.
Verdict
As with all motorcycles, if you look after a Moto Guzzi, it will look after you. It really is as simple as keeping on top of the maintenance, with regular cleaning, regular services, chain adjustments, etc.
Moto Guzzi is the oldest Italian manufacturer that has stayed in continuous production. You don't claim that title by producing rubbish motorcycles.
It might produce only 10,000 units a year out of its factory, but the bikes it does produce are solid, reliable workhorses, authentic in their retro styling and just really good traditional motorcycles.
---
Image credits
All images via Moto Guzzi